Kotex LUXE Launches World's 1st Ultrathin Design Pads
Industry: Feminine Products, Womans Products
Fashion has finally been matched with function in feminine care as Kimberly-Clark broke new ground today with the launch of KOTEX LUXE* Ultrathin Design Pads. These pads are arguably the world's most beautiful range featuring six gorgeous designs.
Singapore (PRUnderground) August 24th, 2010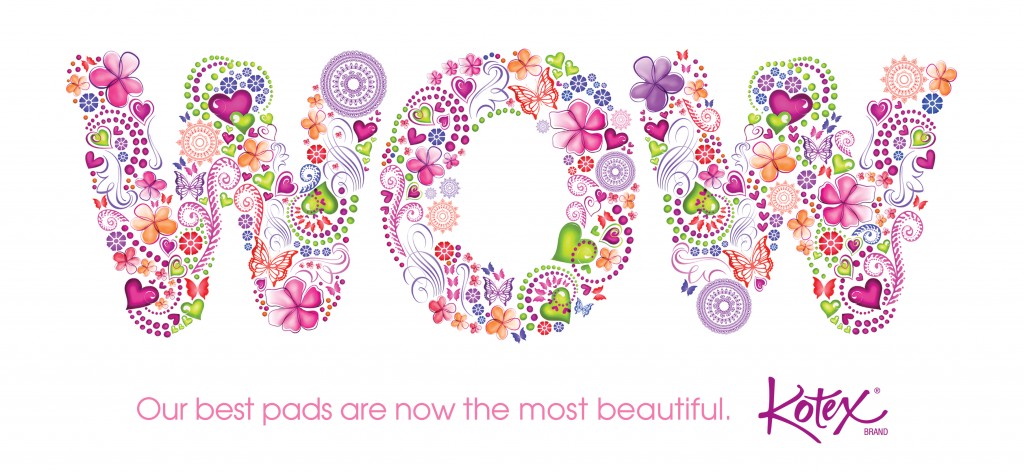 "Colour and design have and will always play irreplaceable roles in a woman's life, perhaps even more so as she steps into adulthood and finds her place in the world. From make-up to fashion and lifestyle possessions, her choice of hues, contours and patterns is an expression of her character, personality and emotion," said Casline Chu, Regional Marketing Director, Feminine Care, South Asia Developing and Emerging Countries (SADEC).
"In creating this new line, we have been inspired by a woman's exploration of her own femininity and the choices she makes to express it. From the lip gloss she slicks on her lips to the car she decides to buy as a young career woman, colour and design are indispensable factors behind her selections. It seemed only natural that this choice for beauty be extended into the most feminine and intimate of womanly needs."
"We truly believe that the new KOTEX LUXE* Ultrathin Design Pads are refreshingly chic and add a touch of joie de vivre to a natural part of womanhood."
Women can choose between a total of six designs, whose creations are influenced by contemporary fashion trends, adding lively character to KOTEX Ultrathin pads, already synonymous with superior performance with its Micro<Max® Technology – a super absorbent ultrathin core that provides maximum protection – and its soft cottony cover. All these work together beautifully to help deliver unmatched protection, dryness and comfort to delicate skin, and not to mention a sexy, alluring sense of style.
The new KOTEX LUXE* Ultrathin Design Pads also come with unique reusable drawstring polybags that carry individual pouch wraps, exquisitely matching the design-theme of the pads.
"Our customers can expect to see the designs refreshed and updated regularly, along with even more innovation which remains the cornerstone of the KOTEX Brand leadership in feminine care," added Casline Chu.
The new KOTEX LUXE* range will be launched online a week prior to its official debut on retail shelves, with a countdown and several interactive features on their Facebook page at http://www.facebook.com/iknowmovement
To learn more about the new Kotex products, visit http://www.kotex.com.sg/
About Kimberly-Clark
Kimberly-Clark and its well-known brands are an indispensable part of life for people in more than 150 countries. Every day, one in four people around the world trust Kimberly-Clark's brands to enhance their health, hygiene and well-being which include brands like KLEENEX, SCOTT*, HUGGIES, PULL-UPS, KOTEX, POISE and DEPEND. For the second consecutive year, Kimberly-Clark has been named in Fortune magazine's list of "100 Best Companies to Work For In America." With nearly 64,000 employees worldwide, the company has received similar recognition in the U.K., Argentina, Australia, Czech Republic, Korea and Thailand. To keep up with the latest Kimberly-Clark news and to learn more about the company's 131-year history of innovation, visit http://www.kimberly-clark.com
Registered Trademark Kimberly-Clark Worldwide, Inc. © 2010 KCWW.
For media queries, please contact:
Grace Cher
Senior Associate
Communications DNA
T: +65 6327 7165
M: +65 9633 6805
grace.cher@commsdna.com
Deborah Quek
Account Director
Communications DNA
T: +65 6327 7169
M: +65 9796 4221
deborah.quek@commsdna.com
Sumeet Parab
Brand Manager
Kimberly-Clark Singapore Pte Ltd T:+65 6539 9681
M: +65 98536273
sumeet.parab@kcc.com
Crystal Lin
Management Trainee
Kimberly-Clark Singapore Pte Ltd
T: +65 55399688
M: +65 90709172
crystal.lin@kcc.com
About