Jupiter Plastic Surgeon, Mardirossian Facial Aesthetics, Offers Special on Latisse
Industry: Medical
A Jupiter Plastic Surgery Practice, Mardirossian Facial Aesthetics, is currently offering a special on Latisse.
Jupiter, FL (PRUnderground) February 23rd, 2016
Although many people only associate plastic surgery practices with procedures such as facelifts, nose jobs and breast augmentation, this is by no means the case anymore. Mardirossian Facial Aesthetics, a Jupiter plastic surgery practice offers a range of other procedures and services as well. At present, the practice is running a buy one, get one promotion on Latisse.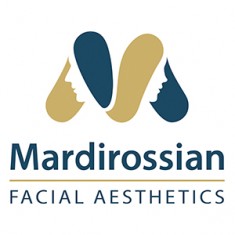 Latisse is a treatment that has the ability to lengthen a patient's eyelashes substantially and it is administered in the form of a solution applied to the lash line. The best results will normally be seen by patients after they have been using the treatment for a few consecutive months. Patients who have used the Latisse eyelash treatment as per the supplied instructions have reported experiencing an average of a 25% increase in length, more than 100% increase in overall fullness and as much as a 20% improvement in the color of their lashes overall.
Patients who purchase one, two or three kits will receive the same amount of treatments for free.  Patients should expect to receive their complimentary Latisse kits approximately 4 and 6 weeks after submission of rebate. Each free treatment is valued at $120.  In order to qualify for this promotional offer, patients will need to sign up for the Brilliant Distinctions program and the offer may not be combined with any other promotions at that time. Anyone who would like to find out more about the Latisse promotion or any of the other services and procedures that are performed at Mardirossian Facial Aesthetics can do so here: http://palmbeachplastics.com/.
About Mardirossian Facial Aesthetics:
Mardirossian Facial Aesthetics performs an extensive range of plastic and reconstructive surgeries on many patients each year. The practice is located at 600 Heritage Drive, Suite 220 Jupiter, FL and can be contacted by calling 561-624-0900 or by filling out the contact form on the website.
About Mardirossian Facial Aesthetics
Mardirossian Facial Aesthetics in Jupiter Florida, specializing in facial cosmetic surgery including facial feminization. Please visit our website http://palmbeachplastics.com for a free consultation.