Jeff Mayo, Renown Veterinarian, joins GerMedUSA, February 2015
Industry: Medical
GerMedUSA is proud to announce Doctor Jeff Mayo, of the Mayo Veterinary Services, affiliation with GerMedUSA surgical instruments manufacturer.
United States (PRUnderground) February 14th, 2015
Dr. Jeff Mayo, Veterinary Surgeon has joined GerMedUSA. He will be present at the Western Veterinary Conference on February 16 – 18th 2015 at the Mandalay Bay Convention Center in Las Vegas, NV at booth #526.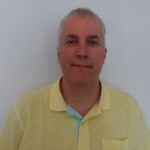 Dr. Mayo graduated from Oregon State University College of Veterinary Medicine in 1994 with honors.  Dr. Mayo holds 5 college degrees from three major universities, and has published over 14 titles in allied health science education.  Dr. Mayo is best known for his surgical expertise in cranial cruciate ligament repair, but is widely respected for his work in many other areas of both orthopedic and soft tissue surgery.  Dr. Mayo provides mobile surgical services for small animals in the Seattle area.  He offers both soft tissue and orthopedic services (including TPLO & TTA.)  Dr. Jeff Mayo uses GerMedUSA surgical instruments because of GerMedUSA high quality crafted products.
For the opportunity to view GerMedUSA products as well as meet Dr. Jeff Mayo, come to the Western Veterinary Conference.
Dr. Jeff Mayo is currently offering onsite training on a variety of surgical procedures at clinics across the United States.
About GerMedUSA, Inc
GerMedUSA manufacturers fine line quality surgical instruments for surgeons of various industries. Specializing in custom designing /modifying instruments to suite surgeons specific needs.