InGo and Reed Mexico to Bring Advocate Marketing to Latin America
Industry: Event Planning
Reed Expands Relationship with InGo to Include Mexican Portfolio
ARLINGTON, VA/LONDON, UK/MEXICO CITY (PRUnderground) August 20th, 2015
InGo, the socially smart event marketing platform growing events all over the world, and Reed Expositions, the world's leading events organizer, have announced that they will expand their relationship to include the Reed Mexico portfolio of events.
Building on the best-in-class performance of InGo's Social Marketing platform on a host of other Reed shows, this partnership expansion will make it easy for attendees at Reed Mexico events to see who's planning to attend, and then share their excitement with their friends and colleagues.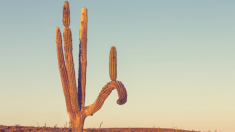 "We are pleased to be adding InGo's cutting edge software to our toolbox," said Philippe Surman, CEO of Reed Mexico. "Using InGo to empower Advocates will communicate our message to a much larger audience and will not only grow our events, but also to create a unique event experience for our attendees."
"We are excited to expand InGo's global partnerships into Latin America," said Michael Barnett, CEO of InGo. "InGo continues to prove that Advocate Marketing is the most effective way to spread excitement about events on every continent."
About Reed Exhibitions
Reed Exhibitions is the world's leading event organiser. With a unique network of offices and international sales promoters, their market reach is extensive: in 2014 over 7 million participants attended Reed events. Reed has a growing portfolio of over 500 events in 43 countries, including trade and consumer exhibitions, conferences and meetings, ranging across 43 industry sectors – from aerospace and aviation to beauty and cosmetics to sports and recreation.
About InGo
InGo is a social media event marketing company that empowers event organizers and attendees. InGo serves the largest event companies in the world such as Reed Exhibitions, Emerald Expositions, Messe Frankfurt, Fiera Milano and UBM. InGo provides event marketing solutions for varied industries such as tech, fashion, construction, media, film and more across the globe. It has been in business since 2013 and has served over 200 events in the U.S., Europe, Canada, Mexico, Australia, Columbia, Nigeria, Turkey, Japan, China and Russia. Discover how InGo can grow your event at http://regdemo.ingo.me.