IndiaQBank Now Offers Exam Questions for the 2016 AIPGMEE Examination
Industry: Education
IndiaQBank, a leader in providing sample questions for numerous worldwide medical examinations, announces that it now offers sample questions and study resources
Madhapur Hyderabad (PRUnderground) November 30th, 2015
IndiaQBank has long been a top resource among students studying for a variety of licensing exams, including the Jee Main, the FMGE, and even the USMLE. Recently, the company made thousands of sample questions for the AIPGMEE exam live on its website. This AIPGMEE test prep is comprehensive and offer all of the information candidates need.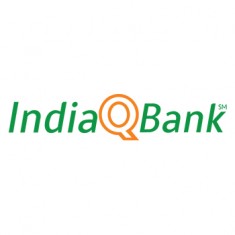 There are 3476 total sample prep questions available at IndiaQBank, and they cover all 19 of the subjects on the exam. These include pediatrics, pathology, anesthesiology, anatomy, ENT, and many, many more. Aside from simply providing sample questions, the company also gives students access to comprehensive study tools designed to improve their overall chances of success. Students can generate demo tests based on individual categories, ask virtual questions, take virtual notes, and even take their tests in timed or tutor modes. This allows candidates to customize their learning experiences to their own personal needs.
Once students complete a block of questions, they will receive a score and a detailed analysis. They can see the answers to the questions they missed along with detailed explanations of those answers. Later, when these students log in to study, they can generate practice questions based solely on the questions they previously missed if they so choose. This helps ensure that candidates thoroughly understand all of the material that will be covered on the 2016 AIPGMEE examination.
About IndiaQBank
About the Company:
IndiaQBank.com provides an extensive range of online examination test preparation services for medical and engineering students. The company is situated at 401 Sree Sai Enclave, Plot 80, Arunodaya Colony, Madhapur, Hyderabad and it can be contacted by calling +91-9849033243, by sending an email to subscribe@indiaqbank.com or by sending a message on the above mentioned Facebook page.