India Medical Test Prep Website, IndiaQBank.com, Hiring Question Developers
Industry: Education
IndiaQBank.com is in the process of hiring question developers.
India (PRUnderground) July 20th, 2015
Although many people may already be familiar with the services that IndiaQBank.com provides for medical and engineering students, few of them are aware that job openings are posted on the site from time to time as well. Recently, the company advertised that it was in search of question developers for its online question banks.
IndiaQBank.com provides a range of online exam preparation services for students who are going to write their AIPMGEE, JEE Main, FMGE and USMLE Step 1 examinations. As a result, the company needs qualified physicians and engineers to contribute a range of questions to the site, for which they will be compensated for.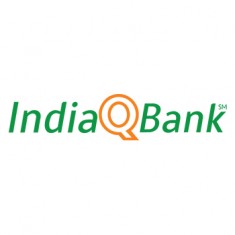 Physicians and engineers who would like to contribute new questions that will be used by students to prepare for the above mentioned exams will need to do so according to a set of guidelines that have been determined on the exam test prep site. Questions will need to be in multiple choice format and can cover a range of topics such as anatomy, biochemistry, medicine, ENT, OBGYN, ophthalmology, microbiology, forensic medicine, dermatology and many more.
Contributors will be able to perform this task in the comfort of their own homes and will be well compensated by means of PayPal for their contributions.
Anyone who is interested in obtaining further information about the vacant positions at IndiaQBank.com can obtain it here: http://www.indiaqbank.com/careers.php.
About IndiaQBank
About the Company:
IndiaQBank.com provides an extensive range of online examination test preparation services for medical and engineering students. The company is situated at 401 Sree Sai Enclave, Plot 80, Arunodaya Colony, Madhapur, Hyderabad and it can be contacted by calling +91-9849033243, by sending an email to subscribe@indiaqbank.com or by sending a message on the above mentioned Facebook page.