Increasing Health Consciousness to Drive WW Breakfast Cereals Market by Persistence Market Research
Industry: Food and Drink
Global breakfast cereals market was worth US$32.5 billion in 2012. Displaying a 4.1% CAGR from 2013 to 2019, the market is expected to be worth US$43.2 billion in 2019
New York City, New York (PRUnderground) October 7th, 2015
Increasing health consciousness among Asians is increasing the demand for healthier breakfast choices, according to a recent market study by Persistence Market Research (PMR).
According to the report, titled "Global Market Study on Breakfast Cereals: Hot Cereals to Witness Highest Growth by 2019", the global breakfast cereals market was worth US$32.5 billion in 2012. Displaying a 4.1% CAGR from 2013 to 2019, the market is expected to be worth US$43.2 billion in 2019.
View Sample Report: http://www.persistencemarketresearch.com/samples/3030
Worldwide, changing lifestyles due to changing family structures and demanding jobs have been a major reason for the high demand for processed foods, which includes breakfast cereals. Processed foods are a regular part of meals in developed countries, a trend that is catching up in developing countries. Hence, the breakfast cereal industry has a new avenue to focus on, according to the PMR report.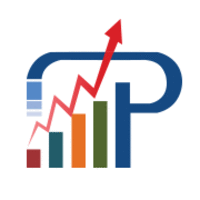 In developed economies, increasing preference for natural and non-processed food is leading to saturation of the breakfast cereals market. In addition, demand for traditional breakfast items and on-the-go breakfast choices such as cereal bars has been impeding the breakfast cereals market in these regions.
However, the growing demand for breakfast cereals in Latin America and Asia is compensating for the saturation of the breakfast cereals market in developed economies.
In Asia, countries such as India and China, due to their large population, offer immense growth prospects for the global breakfast cereals market.
According to data from the World Bank, the middle-class population in India and China is expected to touch 1.2 billion in 2030, increasing from 430 million in 2010.
View Table of Content: http://www.persistencemarketresearch.com/market-research/breakfast-cereals-market.asp
In the Asian population, the shift from customary local food to processed food is giving an impetus to the breakfast cereals market. Moreover, increasing awareness of the importance of a nutritive breakfast for overall wellness is leading to the acknowledgement of breakfast as an important meal of the day.
For such reasons, the consumption of breakfast cereals has increased globally, due to their high nutritional and low calorific content.
However, procurement of raw materials is one of the major challenges faced by manufacturers of breakfast cereals, which impedes the growth of this market.  This includes palm oil, which is one of the basic ingredients for processing of breakfast cereal and is associated with environmental concerns.
In developing economies, while the increasing number of convenience stores is benefitting the overall packaged food sector, increasing energy and commodity prices are factors slowing it down.
Moreover, gluten intolerance of a large population worldwide is compelling product manufacturers to expand their gluten-free range to include breakfast cereals. This is because of increasing consumer awareness and consequent preference to not consume foods associated with allergies and other health implications.
The report categorizes the breakfast cereals market into ready-to-eat (RTE) cereals and hot cereals. According to the report, RTE cereals have a larger market share, with the product segment valued at US$27.8 billion in 2012.
View More Report: http://www.persistencemarketresearch.com/category/food-and-beverages.asp
However, hot cereals are displaying a higher growth rate due to rising consumption in Asian markets. 
Kellogg's is the global market leader in breakfast cereals market, while General Mills and PepsiCo are the other key players. The breakfast cereals market is dominated by top three players that control over 50% of the market. Their influence in the global breakfast cereals market is increasing due to established brands, knowledge for innovation and economies of scale. Among other players, Cereal Partners Worldwide (CPW), a joint venture company between General Mills and Nestle, has grown multifold and is expanding at a faster rate.
About Persistence Market Research PVT. LTD.
Persistence Market Research (PMR) is an innovative provider of market research reports and consulting services. The three PMR pillars of strength that have helped us win clients for years are: Quality Research, Quick Research, and In-depth Research.
PMR's team of seasoned analysts and consultants are experts in their domain. At PMR, we process complex, exhaustive primary and secondary research data into valuable insight. We understand that each client has a unique problem statement, and address it with our strengths.