Imagine Software Wins "Best Risk Management Product" at HFM Week's European Technology Awards
Industry: Finance
Imagine's risk management platform recognized by HFM Week for the third time in 2015
New York (PRUnderground) December 3rd, 2015
Imagine Software, leading provider of portfolio management, risk and regulatory solutions for financial firms worldwide, received the award for "Best Risk Management Product" at the 2015 HFM Week European Technology Awards ceremony in London.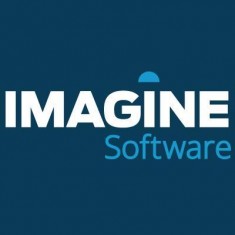 Imagine was recognized for its industry-leading regulatory reporting capabilities, new hedge fund margin calculation tool, and the overall flexibility of its risk management platform and solutions. This marks Imagine's third award this year for outstanding risk management from HFM Week.
"The Imagine team is thrilled that HFM Week has recognized our risk management performance again this year," said Scott Sherman, Co-Founder and Global Head of Sales and Business Development at Imagine Software. "Imagine takes great pride in our ability to consistently outperform as we introduce new and innovative products and solutions, and we are delighted with HFM Week's recognition of our work."
The European Technology Awards celebrate innovative and exceptional technological products and services that have made an impact on the European hedge fund space over the past twelve months. For more information on Imagine's front-to-back end solutions, visit www.imaginesoftware.com.
About Imagine Software Inc.
Imagine Software is a leading provider of real-time risk and portfolio management solutions for the world's most prominent brokerage firms, investment banks, hedge funds, and funds of funds looking to maximize returns, minimize risk, and improve transparency. Imagine was founded in 1993 and remains privately held, with professionals worldwide setting the standard for innovative risk and technology solutions. Imagine was the first to launch a cloud-based portfolio and risk management system in 2000 to make it easy for clients to access, customize, and use the firm's extensive analytics and products. Imagine provides institutional-grade functionality, broad cross-asset instrument support, and the ability to employ and scale any trading strategy for businesses of all sizes and complexity. Imagine is used by customers in more than twenty-five countries throughout the Americas, Europe, and Asia-Pacific region.
Headquartered in New York City, Imagine has offices in Hong Kong, London, and Sydney. For more information, visit www.imaginesoftware.com or contact Imagine Software at 212-317-7600.