How To Use WordPress Grows In The Hudson Valley Of NY
Industry: Business, Hudson Valley, Industry, Wordpress
What is Wordpress? How do I use Wordpress? Why should I use Wordpress? Those are some of the questions answered by the Hudson Valley Wordpress Group
(PRUnderground) July 21st, 2010
How many times have you needed changes done to your website only to find out that you could not do it yourself or that it would cost you more money than you could spare at the moment? If your answer is 'That's me, it happens to me all the time and I cannot afford it" Then it is time you took a look at WordPress. Thinking of starting a blog or already have a website or blog and just want to learn everything you could about WordPress? If the answer is Yes, then pay attention.
The Hudson Valley WordPress Group was started on November 18, 2009 by Gina Nieves of Marknet Group Inc, Daisy Olsen of  StudioPress and Alex Miranda of PRUnderground. As the popularity of WordPress grew they new there was a need in the Hudson Valley to teach WordPress to bloggers, website owners, enthusiast and small businesses. After all NYC had a WordPress Group and so did Westchester. But there was nothing North of Westchester.
The Goal of the Hudson Valley WordPress group is to:
Share Knowledge & Ideas
Build Connections & Friendships
Strengthen the WordPress Community
Presently they have 32 members who have joined their group. Their last Meetup was presented by Daisy Olsen. The topic was " Getting To Know The genesis Framework"  The Genesis Framework was created by StudioPress.
Their next Meetup will prove to be a really exciting one. The topic will be "WordPress basics. It will be presented by Webologist and WordPress Affecionada Jacqueline Devito of WPStartups. This is a great Meetup to attend. If you are new to WordPress come and learn. If you are an avid WordPress user come and share your personal tips with the group.
Jacqueline DeVito will be presenting on: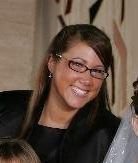 Setting up WordPress
Favorite plugins
JD's tips which she has picked up from managing several blogs
Then everyone will get a chance to share their favorite plugins and WordPress features. This will be a fun time to share and learn Wireless Access is available so you can bring your laptop if you would like. They will also be serving snacks and drinks.
So if you are looking to broaden your horizons and would love to meet new people, Then here is the info you need to join this exciting up and coming group:
Sign Up At: www.meetup.com/hudsonvalleywordpress
Where: Marknet Group Inc – 16 Mt Ebo Road South, Suite 17, Brewster, N.Y.
When: Wednesday, July 28, 2009
Time: 6:30
Phone: 845-259-5236
About