Global Stevia Market to Register Single-Digit Growth by 2020 Fueled by Rising Consumer Awareness
Industry: Food Manufacturing
Persistence Market Research release new research report, titled "Global Market Study on Stevia Market: Beverages will remain the Dominant Application Segment through 2020"
New York City, New York (PRUnderground) October 5th, 2015
Persistence Market Research announces the release of a new research report, titled "Global Market Study on Stevia Market: Beverages will remain the Dominant Application Segment through 2020". According to the research report, the global stevia market is anticipated to develop at a healthy single-digit CAGR from 2014 to 2020, rising from a value of US$347 mn in 2014 to US$565.2 mn by 2020. In terms of demand, the stevia market is poised to grow from 5,100.6 tons in 2014 to 8,506.9 tons in 2020.
Growing consumer awareness, as well as favorable government initiatives, have supported the global stevia market. Regulatory approvals in developing countries have also driven the market.
View Full Report RD and TOC: http://www.persistencemarketresearch.com/market-research/stevia-market.asp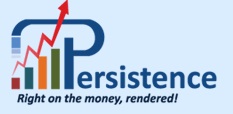 The stevia market has been segmented in the report on the basis of extract type, application, and geography. By extract type, the stevia market is fragmented into liquid extract, leaf, and power extract. By application, the stevia market encompasses dairy food products, dietary supplements, beverages, snacks, bakery products, confectionery, packaged food products, and table-top sweeteners. On the basis of geography, the stevia market is divided into North America, Latin America, Eastern Europe, Western Europe, the Middle East and Africa, Asia-Pacific excluding Japan, and Japan.
Some of the most notable suppliers and producers functioning in the global stevia market are The Coca-Cola Company, Ingredion Inc., Stevia Corp., Cargill Inc., Nestlé S.A., PureCircle Ltd., PepsiCo Inc., Tate & Lyle Plc., EvolvaHolding S.A., and GLG Life Tech Corp. Among these, Nestle is the most promising player and its wide range of stevia-based products has been a hit among consumers.
View Report Sample: ​http://www.persistencemarketresearch.com/samples/3834
Each of the vendors is profiled in the stevia market research report based on aspects such as company overview, strategies, product portfolio, timeline, financial information, and a SWOT analysis.
About Persistence Market Research PVT. LTD.
Persistence Market Research (PMR) is an innovative provider of market research reports and consulting services. The three PMR pillars of strength that have helped us win clients for years are: Quality Research, Quick Research, and In-depth Research.
PMR's team of seasoned analysts and consultants are experts in their domain. At PMR, we process complex, exhaustive primary and secondary research data into valuable insight. We understand that each client has a unique problem statement, and address it with our strengths.