Gavin Preston Giving Presentations on Maximising Your Marketing, Social Media and Boosting Profits
Industry: Business
Local Business Growth Gavin Preston, Mentor of The Business Wealth Club Chester is giving three presentations on Growing Your Business in the first few months of 2013
Chester, United Kingdom (PRUnderground) January 21st, 2013
Local Business Growth Gavin Preston, Mentor of The Business Wealth Club Chester is giving three presentations on Growing Your Business in the first few months of 2013 in Chester, UK. Business owners and managers are invited to come learn more about how to maximise their marketing, improve their online presence and boost profits.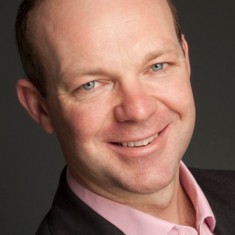 "Let's be honest, being in business right now is both The Best of Times and The Worst of Times, the difference between winning and loosing is getting slimmer. In fact one great idea, contact or Joint Venture could be the difference between 2013 being a fantastic year for you and the next 12 months being a disaster." says Preston owner of Gavin Preston Ltd.
Studies show that with access to the RIGHT Strategies, Tools and Resources your business can do so much more than just survive, it can THRIVE and GROW.
Gavin Preston is an expert on accelerating business growth and boosting profits. Gavin works with Entrepreneurs whose business has hit a plateau and helps them get back into growth and with early stage business to help them accelerate their growth. His business and corporate experience is rooted in qualifying as a Chartered Accountant with KPMG followed by business and finance roles for BAE SYSTEMS. In addition to working with the United Nations in the Middle East, clients Gavin has worked with include Aon, Bayer, Carphone Warehouse, Cigna Healthcare, Edward Jones, Fresenius Kabi, Ford, HMRC, HSBC (several different segments of the bank), ICI, Norwich Union, Novartis, Royal Bank of Scotland, Talk Talk and the Metropolitan Police.
Last year Preston led several educational seminars to hundreds of local business leaders at engagements from The Knowledge Action Network at the University of Chester to The Riverside Innovation Centre. His company, Gavin Preston Ltd, provides leading edge insights in business growth he helps his clients develop the strategies that drive bottom line results. His focus is to achieve double digit growth in the Turnover of his clients. He recently launched a new Business Wealth Club chapter in Chester.
The upcoming presentations for business owners in Chester will help business people learn how to invest their marketing budget to get maximum returns.
Register today for a presentation on Maximising Your Marketing in Chester, UK. To attend a presentation, call and RSVP with The Business Wealth Club Chester at  01244 960292 or register online at http://bwcchester0113.eventbrite.com/
About The Business Wealth Club Chester