Gap Year Travel Insurance For Backpacker And Adventure Holidaymakers
Industry: Travel Products
Great value insurance for backpackers and adventure travellers with medical cover and repatriation benefits up to £5m.
United Kingdom (PRUnderground) May 8th, 2012
Gap years have never been more popular with students and career breakers alike, and heading off on adventure holiday, trekking to Nepal or exploring the Inca trail  is a great way to see the world.  But before you go,  it is essential to make sure you have the correct travel insurance to cover your trip, especially if you are going to be white water rafting or bungy jumping or even doing a spot of part time work.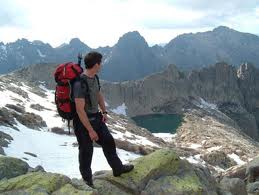 True Traveller an adventure travel company not only sells holidays but also specialises in travel insurance especially designed for gap year and back year travellers. The company  offers travel  insurance designed   especially to cover long stays abroad, with an optional adventure pack to cover  trekking and hiking above 2000 metres, white water rafting and a whole list of  other adventurous activities.  A typical backpacker insurance policy, for 6 months costs just £140 for worldwide cover excluding the USA and Canada  and 12 months costs £217.50.
Backpacker policies can be taken out for any period from 32 days to 12 months and cover can be taken out when abroad – good news if you've forgotten to take out insurance or if you haven't realised your insurance has expired.  Unlike many other policies it also covers travellers who need to return home during their travels say for a family emergency or to attend a wedding and the insurance can be bought by anybody who is normally resident in the UK, so perfect for Australians and New Zealanders taking a gap year in Europe.
The standard policy covers a range of activities including trekking up to 2000m, Zorbing and sailing and for an additional £24 it's possible to take the Adventure Pack that covers white and black water rafting, high altitude trekking as well as over 40 other adventurous activities and because you don't have to be a student to want to see the world, the policy covers everybody up to the age of 49. For details see www.adventuretravelinsurance.co.uk
About True Traveller Insurance
When travelling overseas, the one thing you should never skimp on is your travel insurance cover, as should things go wrong you want the very best cover for you and your possessions. At The True Traveller, we're used to advising people on travelling all around the world, and due to feedback from our customers we've changed our insurance website, made it even better value and extended the range of products. We offer Single Trip cover for durations from 1 day to 1 year, Backpacker Travel Insurance for travellers going from 1 month to 1 year, and Annual Multi-Trip Insurance for those who are lucky enough to have the time to take more than one trip a year.