From the Panamerican 20,000 to the Ferrari 599 GTB – 60F1
Industry: Automotive
The latest news and developments from the luxury Italian sports car manufacturer Ferrari
Surrey, London (PRUnderground) December 22nd, 2011
The luxury Italian sports car manufacturer Ferrari has always been recognised for making some of the most iconic and desirable cars on the planet, even classic used Ferrari cars still command top prices at auction. Not a company to stand still or rest on their laurels, here are some of the latest news and developments from the home of the prancing horse and Scuderia.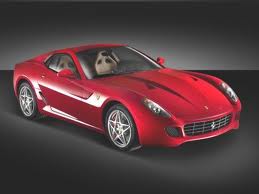 Ferrari are launching a special model in the Ferrari 599 range with special trim and specification options, the new model is called the 599 GTB – 60F1. This car commemorates the first Grand Prix race won by Froilan Gonzalez, driving a Ferrari 375 F1 race car during the British Grand Prix at Silverstone in 1951.
The car is based around the Ferrari 599 GTB with the HGTE package (the up-rated Handling GTE option); giving this 599GTB a stiffer, more focused and more responsive feel, it is powered by Ferrari's 611bhp, 6-litre V12 engine. The 599 GTB – 60F1 is available in three livery options available and host of cosmetic tweaks with this model, with all the cars boasting the Scuderia Ferrari shield painted on the front wheel arches.
On the other side of the Atlantic Ocean two Ferrari 599 luxury sports cars have just completed a very gruelling and unique 20,000 mile route, which saw the two cars travel from Brazil to New York.
These two 599 GTB Fioranos were essentially standard cars, with some minor modifications, which enabled them to travel some of the toughest roads in South America. The modifications included under-body protection shield, comprising of a special aluminium plate, plus special heavy duty shock absorbers, which also gave both cars a slightly taller ride height to be able to navigate through the roughest roads and the conditions.
So, If you are looking to buy luxury cars or you are considering purchasing a Ferrari in the future, contact Romans International for assistance. We are one of the top Ferrari specialists in the UK and can offer you supreme service and advice when purchasing your next luxury car.
About Romans International:
Romans International is just one of a handful of dealers within Europe who possess an extensive and often exclusive range of the most desirable and exceptional models available, along with their reputation which is second to none.
All Romans International's advertised range is physical stock, which gives them flexibility to satisfy the customer needs, when making a purchase. They can make the whole process easy and efficient, as customers can literally arrange a viewing for their desired vehicle, arrange payment and simply drive it away there and then.
So if you would like to talk to Romans International about any of their luxury sports cars that they currently have in stock, or even possibly about any particular car brands or models they could source for you, then do not hesitate to them today – 0844 249 5186 for further details.
About