Freight Factoring Company, CST Financial, Surpasses New Client Boarding Goals
Industry: Trucking
As freight transportation demands increase, so does the strain on owner/operator finances. CST Financial's freight factoring services relieve financial strain for drivers
Salt Lake City, Utah (PRUnderground) November 18th, 2015
With four decades of successfully providing freight drivers and owner/operators with factoring services, CST Financial is proud to announce that they continue breaking goals. The latest achievement of the truck invoicing company is that CST Financial has acquired more factoring clients in the month of October than any previous month on record.
Kara Harris, CST Financial Office Manager, comments on the company's customer service team reaching new goals in on-boarding new clients. "Our clients are most happy with our factoring services. Freight invoicing customers are the ones who increase our business." She continues. "We take personal interest into all our clients. We take great pride in offering the best freight factoring experience to our clients. We are quick, we are competitive in our market, and we are very efficient."
CST Financial Services offers factoring services for owner/operators in the freight hauling business. CST Financial's efficiency and low factoring fees are behind the increase in CST Financial Service's growth. While CST Financial Services has increased their clientele primarily by word of mouth advertising, the company is looking to scale growth even further with other advertising methods.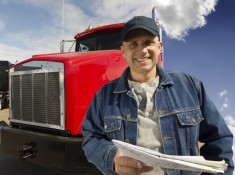 Many industry experts are forecasting 2016 to be a year of increased driver rates, greater truck tonnage on the road, and increased truck sales. With increased freight transportation on the horizon, the team at CST Financial believe that freight factoring will become an increasingly important service in the freight transportation industry.
The CST Financial Services management team has been operating profitable businesses since 1976. A meeting with a trucking company in 2002 revealed an industry where clients dictate the rates that they would pay and the terms that they would pay trucking companies. That's when CST Financial was created, to better help owner/operators and keep their trucks on the road. For more information on CST Financial's invoice factoring services visit www.cstfinancial.com or call 801-566-2028.
About CST Financial
CST Financial has been providing freight factoring services to small businesses and owner-operators for over 13 years. Offering accounts receivable finance and trucking invoicing, CST is today\'s premium truck factoring company.