Free, Starpulse Radio, Music Discovery App for Android Smartphone's & Tablets
Industry: Entertainment
Stream and discover great music, artists & photos and customize your music listening experience way you want.
Branford, CT (PRUnderground) December 4th, 2014
Available today, the Starpulse Radio App offers music enthusiasts of all ages the chance to experience internet radio in a new more visually engaging way. It's more than great music, it's a great app for exploring your favorite artists!
Starpulse Radio lets you stream and discover music, artists, photos and entertainment news, all from one app. With access to over 1 million popular tracks, you can choose from specific genres or create custom listening experiences. The app gives you access to artists spanning Pop, Country, Hip-Hop, R&B, Alternative, Rock, Comedy and playlists from the '70s, '80s, '90s, '00s and today.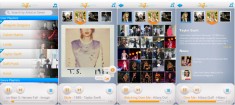 Explore over 25 default radio stations or start your own by searching for your favorite artists.  Shuffle any combination of default and custom stations to generate your own custom listening experience.  Search for any artist and begin your playlist with that artist.  Share your picks on Facebook and Twitter, browse photos and news, or just play music. The app features an extensive photo library, with millions of band and artist photos, deep biographical data, and entertainment news for the selected band or artist.
The Starpulse Radio App is FREE and available on Google Play Store today! If you have Android version 4.1 or greater you can download the Starpulse Radio App. The iPhone version will be available in the coming weeks. For more information or to join the mailing list for app updates and new versions, visit the Starpulse Radio landing page.
Download on the Google Play Store (US)
If you have any questions or would like more information, please visit our or email radio@starpulse.com  or call 203.481.9428, ask for Dave Armenia.
About Starpulse.com
Starpulse.com is a digital media company passionate about entertainment. Creating digital content that users enjoy, can relate too and want to share. More than celebrity news; it's a complete database of actors and actresses dating back to the 1950's. Including; awards, biographies, songs, albums, TV shows, box office, video news, and pictures. The site includes a complete music artist database with millions of songs from nearly band and all the major labels. The database is setup so you can explore deep artist information complete with albums, track sampling, and the radio makes it easy to browse artists and discover related music.