Finagle shares National Cookie Day free cookie locator
Industry: Mobile Apps
Finagle spreads good(s) by sharing nationwide locations for free (and almost free) cookies.
Nashville, Tennessee (PRUnderground) December 3rd, 2015
One man on a mission. Nashville entrepreneur (and cookie lover) David Repas offers a National Cookie Day freebie locator to help cookie lovers nationwide find free cookies. A comprehensive listing of free (and almost free) cookie providers is available at www.freecookieday.com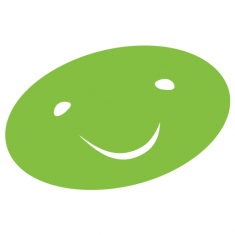 In an attempt to join this free cookie frenzy, the Finagle giveaways mobile app also offers its own "Sugar Cookie Giveaway". The purpose of the app itself is to simply give stuff away. The Finagle app, available in the App Store and Google Play, launched earlier this year with a steady assortment of unique giveaways designed to make winners smile.
The Sugar Cookie Giveaway (ending 12/9/15 at 2:00 pm ET) continues the playful spirit of discovering new products in a quick, light-hearted way. "Who doesn't want a free cookie?," says David Repas, founder of Finagle, "and National Cookie Day offers an opportunity to share my passion for discovering new things and giving those things away. People love winning, even little things"
The winner receives a dozen premium holiday sugar cookies.
So, how does Finagle work? 1. Install the mobile app. 2. Every once in awhile, you'll receive a new giveaway notification. Open it. 3. After seeing the giveaway, you'll be automatically entered into a random drawing. That's it.
"I guess you could call it a giveaways app or something like that, but that would be boring," Repas added. "Right now, since it's just me doing this (and my wife thinks I've spent enough of our savings already), the giveaways may seem kind of lame. But the bottom line is I'm trying to create an app that makes people happy through random-drawing giveaways of products they may not have already discovered."
About Finagle, Inc.
Finagle, Inc. is a Nashville-based startup that has created a mobile app to introduce new and cool products in a fun way. It's called Finagle. And its purpose is to simply give stuff away.