FFS Surgeon, Dr. Vartan Mardirossian, Now Double Board Certified Facial Plastic Surgeon
Industry: Medical
While there may be numerous plastic surgeons that are practicing throughout the U.S., very few of them have managed to achieve the level of experience and Board Certification
Jupiter, FL (PRUnderground) July 15th, 2015
While there may be numerous plastic surgeons that are practicing throughout the U.S., very few of them have managed to achieve the level of experience and Board Certification that Dr. Vartan Mardirossian has. Recently, it was noted that this Florida-based Board Certified Facial Plastic Surgeon had received Double Board Certification from the The American Board of Otolaryngology and The American Board of Facial Plastic & Reconstructive Surgery.
Dr. Mardirossian is known for his extensive levels of experience when it comes to performing a range of facial feminization surgery procedures. These include tracheal shaving, mandible contouring, lip augmentation, scalp advancement, brow lifts, chin shaving and implants, rhinoplasty and many other forms of cosmetic surgery as well.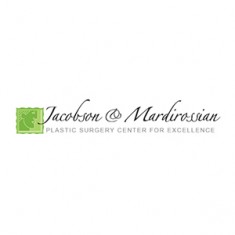 This Board Certified Facial Plastic Surgeon has helped thousands of transgender patients to achieve the looks they have always desired having, which provides them with tremendously boosted levels of self-confidence and esteem. Patients who are interested in having any form of facial feminization surgery or other forms of plastic surgery performed should consider scheduling a consultation with Dr. Mardirossian, as he will be able to advise them what will work best for their particular situations.
Anyone who would like to obtain further information about the range of procedures that Dr. Mardirossian performs can do so on the practice's website: http://www.palmbeachplastics.com.
About Mardirossian Facial Aesthetics
Mardirossian Facial Aesthetics in Jupiter Florida, specializing in facial cosmetic surgery including facial feminization. Please visit our website http://palmbeachplastics.com for a free consultation.