FestivalAsia London: the largest indoor event of all things Asia for the first time in the UK
Industry: Festivals
FestivalAsia: for the first time the whole Asia in one place from food to business, spirituality, culture, music, dance, travel, fashion, martial arts...
United Kingdom (PRUnderground) February 12th, 2015
FestivalAsia, London's biggest indoor event about all things Asia, will open its doors from 15th to 17th May, 2015. FestivalAsia is the first of its kind in the UK.
FestivalAsia is set apart by any other event through encompassing all Asian Cultures: you will be entertained, moved, enlightened, and find information, resources, products, see performances – all in three days, as if you are travelling throughout the whole of Asia!
Either interested in Asia, or from the UK Asian community, or indeed just curious to know more about the fascinating Asian continent, you will find what you search for at FestivalAsia.
Over the course of three days, this pioneering event will incorporate food, fashion, spirituality, art, music, performance, martial arts, culture, artefacts, massage stalls, yoga, henna artists, clothes, spices, meditation rooms…
The Performance Stage at FestivalAsia will feature an array of performers throughout the day, besides a Martial Arts Stage for demonstrations of several different martial arts, a Spiritual Room, a Cultural Room, children entertainment and a Cookery Theatre!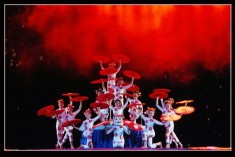 The selected venue for FestivalAsia is Tobacco Dock, a central London venue full of character, located near Tower Bridge. Over the past few years Tobacco Dock has become a key venue in London, hosting several very popular events (eg the "Taste Of" food festival). FestivalAsia will utilise this beautiful structure to transport our guests to a world away from London and into the Far East – a dream come true.
FestivalAsia is created and produced by Lilisan Ltd, in collaboration with Barley Arts International Ltd.
Lilisan Ltd is FestivalAsia's creator and main organiser: the new branch of the international booking agency World Concert Artists Ltd (WCA) – London, UK. WCA works with artists, shows and exhibitions like: Vanessa-Mae, David Blaine, Keith Emerson, Cirque Du Ciel, Shaolin Warriors, Living Dinosaurs, Days Of The Dinosaur, Experience Da Vinci.
Lilisan is led by WCA's Corrado Canonici, and the Chinese-born London-based international singer Li Li (Top20 USA Billboard charts).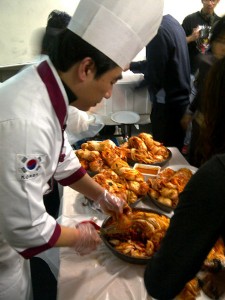 Barley Arts International Ltd is the new UK branch of the veteran Italian promoter Barley Arts Promotion which has, in its 35 years of activity, promoted dozens of international artist including: AC/DC, Queen, Bruce Springsteen, Frank Zappa, Deep Purple. Barley Arts also promotes shows and produces exhibitions.
Barley Arts International is led by Claudio Trotta (Barley Arts Promotion's CEO and founder), a legend amongst international promoters; and by John Gibson, who combines this with his role of Managing Director of Best Union UK Ltd. Both Claudio and John possess an in-depth knowledge at the highest level of the entertainment and ticketing industry.
FestivalAsia's launch party took place on 9th February, 2015 and has been attended by numerous celebrities, VIPs, the official sponsor Lycamobile and significant members of the press to celebrate this exceptional new event – expected to be one of the major 2015 London events.
FestivalAsia ™, 15-17th May, 2015
Tobacco Dock, London E1W 2SF
(nearest stations: Tower Hill, Wapping, Shadwell)
Tickets on sale HERE and on all major ticket agencies, including: TicketMaster, SeeTickets, ChilliTickets.
About World Concert Artists
World Concert Artists: International Entertainment Agency, Booking Agents for Artists, Shows, Exhibitions. Entertainment providers for Corporate Events & Private Parties, Booking for Festivals, TV and Special Events, Management.