Envirogreen Landscaping Updates Online Landscape Portfolio for Summer 2013
Industry: Home & Residential
A leading Arizona landscaping and garden design company, Envirogreen Landscaping is providing access to an up to date landscape portfolio for summer 2013.
Scottsdale, Arizona (PRUnderground) March 21st, 2013
With the summer fast approaching, many Scottsdale residents will be looking to get their gardens into shape. One leading Arizona landscape and garden company, Envirogreen Landscaping, is aiming to assist those who want to prepare their garden ready for this summer by offering access to an updated landscape portfolio with a range of designs and ideas to suit all requirements.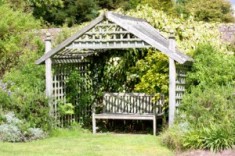 The options for landscape design in Scottsdale can be seen on Envirogreen's website, providing homeowners with fast and convenient access to a range of ideas. Envirogreen aims to help get Scottsdale gardens summer-ready this year by providing access to landscape design plans, CAD and clickable designs, and even eco-friendly landscape designs. This means that with a choice of options when it comes to landscape design Scottsdale residents can create the perfect setting for summer 2013.
The up to date landscape design portfolio from Envirogreen can be quickly and easily accessed via the company website, where Scottsdale residents can also learn more about Envirogreen's eco-friendly landscape designs. This is also the place where you can take a look at Envirogreen's complete in-house cactus nursery for more ideas ways to create the perfect summer garden.
A spokesperson from Envirogreen Landscaping said: "Right now is the perfect time for Scottsdale residents to re-design their homes with Envirogreen's landscape design plans for Scottsdale homes. I don't recommend that anyone should waste the pleasures of Scottsdale's beautiful weather by not having a great landscape."
You can take a look at Envirogreen's landscape portfolio for a look into their completed work right now, which means that you can start making plans to get your garden into shape for the up and coming summer season. All of the designs created by Envirogreen will be created with the environment in mind, as the company is committed to caring for the environment as well as creating visually stunning outdoor areas for residents in Scottsdale.
To find out more about the landscape design plans available from Envirogreen, please visit http://envirogreenaz.com/
About Envirogreen Landscaping
Landscape design is Envirogreen's speciality and is a highly recommended company in Scottsdale, Arizona serving the Phoenix Metro area. It is our sincere goal to provide the finest ecological concepts to our clients, from a team of people who genuinely care. We create unique and imaginative landscape designs with our clients, all while providing the utmost professionalism in our service to you.