Entrepreneurs Can Be Unstoppable in 2012 using Speaking and Sales with Brandy Mychals & Vinca Heart
Industry: Entrepreneurs, Sales
Speakers, authors, and business coaches Brandy Mychals and Vinca Heart are putting on a 2 day event in San Francisco, CA – "Cracking the Confidence Code" - to help entrepreneurs be unstoppable in 2012.
San Francisco, CA (PRUnderground) March 5th, 2012
Client Attraction MBA creators Brandy Mychals and Vinca Heart hosted a VIP/Joint Venture Cocktail Party March 2 in Lafayette, CA. Keynote speakers, talented entrepreneurs, and bestselling authors from all over California joined the two powerhouse speakers in an exclusive, invitation only event where collaboration and joint ventures were the primary focus. From this talent-packed event, the guests left with new ideas and new partnerships, knowing their talents and exponential growth through these joint ventures will be unstoppable in 2012.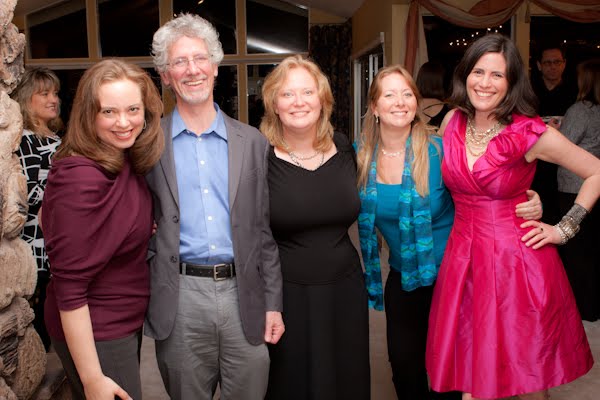 The public is also invited to be unstoppable in 2012 during a two day event where both Mychals and Heart will be on stage together. The event – "Cracking the Confidence Code" – will be held in the San Francisco Bay Area, CA on May 19-20, 2012, from 9:00 am to 5:00 pm, both Saturday and Sunday. Mychals will share her trademark Character Code™ System, her "secret cheat sheet" that will show how she built a sold out coaching business and multiple six figure sales in less than 6 months.
Mychals, creator of the Character Code™ System, teaches entrepreneurs how to attract clients without being "salesy." Having gone from obscurity to buzz in record time, she shares her knowledge and personality profiling system to other entrepreneurs so they, too, can be successful in attracting clients. A former Doctor of Chiropractic, she began her business in 2010, and has been featured on NBC Talk Radio and Yahoo! News as a highly sought after business coach and speaker. She has also received numerous awards and recognition along the way, such as the 2011 FEMTOR Award from eWomenNetwork Foundation as well as being recognized as one of the top ten U.S. bloggers by a Fortune 500 company. Additionally, she'll be a published author with her soon to be released book and is also in development for a reality TV show based on The Character Code™ System.
Heart, creator of the Money Code System for High End Sales Success, has coached politicians, CEOs, and award winning celebrities. Having launched several 6 figure businesses, she's a sought after international speaker whose roots also began in obscurity. Raised behind the Berlin Wall, she became politically active in the underground movement to protest East Germany's oppressive regime. Because of this experience and the subsequent fall of the Berlin Wall, she knows that when people stand up for what they believe in, they can and will create global change. Heart also has a hand in tearing down a different type of wall – the wall of fear that holds many entrepreneurs back from succeeding.
Together, Heart and Mychals lead workshops and events designed to tear down those walls and help entrepreneurs be unstoppable.
For more information and a free ticket to the 2 day "Cracking the Confidence Code" event, please visit: http://brandymychals.com/mb/save-my-seat/
About