Elder Care Development LLC Aquires Exclusive ALF/MC Development Rights
Industry: Real Estate
The State of Oregon has issued "Letter of Need" to Elder Care Development LLC for the community of Central Point, Oregon to develop senior living.
Central Point, OR (PRUnderground) May 5th, 2015
Elder Care Development LLC struck "Oregon Gold" when they secured the "State of Oregon Letter of Need." Oregon's strict guidelines do not allow senior living development until existing "Letter of Need" bed occupancies remain at maximum capacity for some time. Even then, developers must navigate quite a gauntlet to apply.
Elder Care Development LLC is currently seeking a qualified operator for this Central Point senior living property. The project on 2.64 acres, 50 Suite Assisted Living| 25 Suite Memory Care (65,000 sq. ft.) boasts beautiful vistas including Mount McLaughlin and the Table Rocks and will be built with the operator's input while using the latest technology and construction materials.
The Company is dedicated to developing purpose-built assisted living and memory care facilities in underserved areas of Oregon. Elder Care Development LLC recognizes that many prospective residents, as well as these residents' family members, have a strong preference for newer structures and will prioritize advances in technology and amenities when selecting an assisted living facility.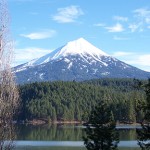 Central Point is a wonderful recreation area for residents and visitors alike, offering easy access to skiing, boating, fishing, rafting, hiking, camping, biking and golfing. In addition to many outdoor recreational opportunities, Central Point is conveniently located within minutes of many cultural attractions such as the Oregon Shakespeare Festival, the Britt Music Festival, Rogue Community College's Outdoor Theater, plus numerous quality theater and musical events.  World class medical facilities, Rogue Regional Medical Center and Providence Medical Group, are located just minutes from the doors of this upcoming senior living property.
About Elder Care Development LLC
Headquartered in Central Point, Oregon, Elder Care Development LLC intends to develop and construct several state-of-the-art assisted living and memory care facilities in the southern Oregon region that can be leased, partnered, or sold to experienced facility operators.
Elder Care Development LLC is a successor of a company that has been developing assisted living and memory care suites since 1982.