EB-5 Securities Expert Steve Anapoell to Speak at IMN Private Equity Forum on Senior Housing
Industry: Finance
BridgeForth co-founder will participate in Development/Construction Financing panel, with topics to include the viability of EB-5 financing in senior housing projects.
Newport Beach, California (PRUnderground) September 14th, 2015
EB-5 structure and securities expert Steve Anapoell, co-founder and managing partner of BridgeForth Capital, will be speaking at the IMN Real Estate Private Equity Forum on Senior Housing, September 17-18 in Santa Monica. BridgeForth Capital is a sponsor of the inaugural conference, which aims to connect senior housing executives and private equity financers.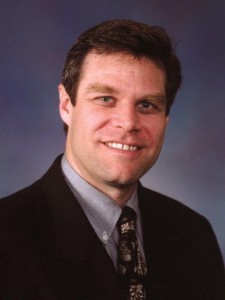 Anapoell will participate in the Development/Construction Financing panel Thursday, September 17, at 11:05 am, moderated by Manisha Bathija of Ventas. Panel topics will include the viability of EB-5 financing for senior housing and assisted living projects, currently a hot topic due to pending renewal legislation in Congress. Anapoell has served as lead securities counsel on numerous EB-5 Program related projects, including some of the largest and most well-recognized projects in the United States.
"IMN's conferences bring together some of the most talented and knowledgeable minds in real estate, and the Private Equity Forum on Senior Housing will provide a venue for the kind of discussion and debate that can make a real difference in the growing senior housing industry," said Anapoell. "On behalf of BridgeForth Capital, we are honored to sponsor and participate in this event."
Other BridgeForth executives attending the conference include Anapoell's co-founder and partner Howard Cohen, and Gerald Sawyer, chief executive officer of BridgeForth Development. FINRA member and BridgeForth affiliate Jeffrey Martin of Lotic Capital will also attend.
According to conference organizer IMN, over $25 billion in senior housing real estate transactions occurred in 2014, with private market financing—including EB-5—representing a major contributor to that figure.
For more information or to connect with BridgeForth during the conference, call 949-531-6900 or email info@bridgeforthcapital.com. For more information about the Private Equity Forum on Senior Housing, contact IMN at https://www.imn.org/real-estate/conference/Real-Estate-Private-Equity-Senior-Housing/.
About BridgeForth Capital LLC
About BridgeForth Capital LLC: BridgeForth is a private equity firm that provides capital solutions, including bridge loans and mezzanine debt, to real estate developers. Preferred projects include senior housing, student housing, multifamily, hospitality and mixed-use development. For more information, call BridgeForth at 949-531-6900 or visit www.bridgeforthcapital.com.