Draper's Kalia Flooring Sails Past Competition By Planning Orders Ahead Of West Coast Port Closures
Industry: Flooring
Kalia Floors' smart inventory management has allowed them to "sail" past the competition while the West Coast port closures have stalled other Utah floor companies.
Draper, Utah (PRUnderground) April 30th, 2015
Utah resident's know what to expect when they call Scott Heath at Kalia Flooring & Design Center. Draper's best carpet and hardwood floor company has built a reputation on their extensive knowledge of their industry and the ability to convert that knowledge to superior products and services. The latest port closures on the West Coast are a prime example of Kalia Floors staying ahead of the competition.
At the peak of the West Cost port closures, as many as 29 port cut off inbound and outbound transportation of goods. What does port closures on the West Coast have to do with Utah floor installation? A lot. Much of the premium hardwood flooring, Travertine, tile, and other flooring products come from the eastern hemisphere. When ports in LA are at a standstill so are the goods of many industries, including flooring.
Scott Heath, Founder of Kalia Flooring and Design Center, comments on the port closures. "There are a lot of great floor companies in Utah. We pride ourselves on not only being among the best in prices and installation but also being savvy about our industry as a whole. As shakeups began to occur with labor disputes at the port we made sure to stock up and order fast." He continues. "By proactively ordering in bulk prior to labor locking up ports we solidified our customers great prices on great carpet and hardwood flooring installation."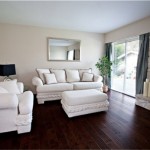 Kalia Floors' approach to no-pressure sales helps homeowners from Draper to Park City focus on what is most important – what they want. From affordable engineered hardwood floor and solid wood floors to carpet installation, cabinet sales, and granite countertops, Kalia Flooring & Design Center is Utah's go-to place for quality.
Kalia Flooring's advanced inventory management skillset is no surprise to existing customers. It's no wonder that customers love the experience and knowledge that Kalia Flooring brings to the table. For one of Utah's highest quality selections on home improvement flooring and carpet installation visit kaliafloors.com or call 801-263-9600.
About Kalia Floors
Kalia Flooring and Design Center offer carpet installation and sales throughout Park City to Salt Lake City, and the greater Northern Utah metro.