Dr. Vartan Mardirossian Initiated into Fellowship in the American College of Surgeons (ACS)
Industry: Medical
Dr. Vartan Mardirossian, a Palm Beach plastic surgeon, has been initiated into fellowship in the American College of Surgeons (ACS).
Jupiter, FL (PRUnderground) December 21st, 2015
Dr. Vartan Mardirossian is a well-known facial feminization and plastic surgeon in Jupiter, FL. Recently; he was initiated into fellowship in the American College of Surgeons (ACS). This is one of the most prestigious accolades for a surgeon to receive.
Fellowship in the ACS is only ever bestowed upon surgeons whose professional activity is dedicated to practicing surgery. Surgeons who are initiated in this manner have to uncompromisingly agree to run their practices according to the ethical and professional standards that have been laid out by the College without exception.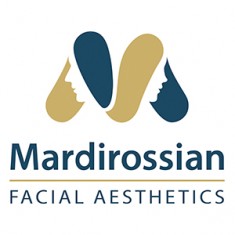 Before being allowed to apply for an ACS Fellowship, surgeons need to have been certified by at least one American Surgical Specialty Board which is in turn a member of the American Board of Medical Specialties (ABMS), an American Osteopathic Surgical Specialty Board or have an appropriate specialty certification from the Royal College of Surgeons of Canada.
In addition, Fellowships will only be awarded to surgeons who are in possession of a full and unrestricted license to practice surgery and medicine in the state where they currently work. These requirements are only able to be met by a handful of surgeons, which is why it is an honor to be initiated into Fellowship with the ACS.
Dr. Mardirossian has performed an extensive range of plastic and cosmetic surgery treatments on patients, all of who are completely satisfied with the end results. He is also well-known for his role in performing facial feminization surgeries on patients from all over the world.
Further information about the American College of Surgeons (ACS) can be obtained here: https://www.facs.org/.
More information about Dr. Mardirossian can be seen here: http://palmbeachplastics.com.
About Mardirossian Facial Aesthetics
Mardirossian Facial Aesthetics in Jupiter Florida, specializing in facial cosmetic surgery including facial feminization. Please visit our website http://palmbeachplastics.com for a free consultation.