Donor Heart Reunion at the 5th Annual Lap 4 Life Charity Race In Newburgh, NY
Industry: Charity Event
Lap4Life will be reuniting a heart donor family and her recipient Brianna Barker of Washingtonville, age 13 who received the gift of life at the 5th annual Lap 4 Life Run
Metro New York (PRUnderground) June 12th, 2013
Donor – Heart Recipient Reunion at the 5th Annual Lap4Life Charity Race, June 22, 2013.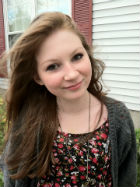 The 5th Annual Lap4Life run / walk will be held on June 22, 2013 at Chadwick Lake Park in Newburgh, NY in memory of my brother, Dr. Angelo Casabianca. The course is a four mile lap around Newburgh's scenic Chadwick Lake Park.  The run will begin at 9:15am, the four mile walk will begin at 9:20am and the kids fun run will begin after the award ceremony.  We are proud to announce that all proceeds of this event will benefit the Desmoid Tumor Research Foundation and the New York Organ Donor Network. 
The event is being held in memory of Dr. Angelo Casabianca to help raise money and awareness for Desmoid Tumors and Organ Transplant Research. Eleven years ago, at the age of 30, my brother was found to have a Desmoid tumor in his abdomen. These rare but aggressive tumors affect one in every 2-4 million people.  They can cause destruction to vital structures and organs. Little is known about their cause, treatment and prognosis. 
Angelo was a loving husband, father, and local physician.  Nine years of medical treatment and multiple surgeries with subsequent complications left him with few options.  A final attempt to remove his large Desmoid Tumor required the resection of his entire small intestine.  He could no longer eat and was reliant on intravenous nutrition.  Six months later, he underwent an intestinal transplant, a rare and risky procedure.  Seven weeks after his transplant, on the day of his daughter's sixth birthday, he returned home to resume his life as a loving father and husband.  Devastatingly, at the age of 39, one week after being home he succumbed to an illness that his weakened immune system could not ward off. 
Helpless does not begin to describe how I felt as I watched my brother bravely battle this rare disease, for nine years of his life.  The Lap4Life Foundation was started as a way for me to feel less helpless and to do something to help my brother. 
Over the past five years, Angelo's legacy and giving spirit has continued on, each year bringing together an increasing number of survivors and families to celebrate life and promote awareness and support for Desmoid Tumors and Organ Donation. 
This year Lap4Life will be reuniting a heart donor family and her recipient.  At the age of 13, Brianna Barker of Washingtonville received the gift of life, the heart of Kaitlyn Nicole Rouse who tragically passed away at the age of 16.  Kaitlyn's mom, Shannon selflessly donated her daughter's organs to save the lives of others, Brianna was fortunate enough to be one of the recipients.  Kaitlyn's family will be making the trip from North Carolina to meet Brianna for the first time and walk with Brianna in Kaitlyn's honor at Lap4Life.           
There is a desperate need for continued research both into the biology and treatment of Desmoid Tumors.  As well, Organ Donation needs not only more research to find new ways to improve outcomes for recipients, but also, greatly needs more awareness for potential donors, especially in Orange County NY.
More About the Event:
This event will prove to be a fun filled family day.  Trophies will be awarded to the the top 3 male and female runners and the overall male and female walker.  In addition to the actual race, Lap4Life will also be host to a community health fair and exhibition. Participants in the fair include the NY Organ Donor Network, At Your Feet Footcare, The Desmoid Tumor Research Foundation, Washingtonville Pediatrics, massage therapists, physical therapists, and many more. Activities include face painting for children, bouncy houses, massages, silent auction/ raffle items, and a bootcamp by Gear Up. Live music by The Dedication will serve as entertainment and plenty of food, beverages, and refreshments available on race day.
We are also excited about all the amazing items at our raffle and silent auction section which include golf packages to Trump National, Tickets to The Museum of Natural History , restaurants in the Hudson Valley, Splash down passes and much more. 
For more information please visit our website at www.lap4life.org.  
About Lap 4 Life:
Lap4Life is a non-profit organization created to raise money and awareness for the research of Desmoid Tumors and Organ Transplant.All proceeds of this event will benefit: The Desmoid Tumor Research Foundation and the New York Organ Donor Network.  Donations are greatly needed to help find answers, save lives, and build hope. This will help thousands of individuals and their families facing these horrific medical conditions. Every tax deductible donation, regardless of size, will bring us one step closer to finding a cure for these terrible conditions.
About Hudson Valley Public Relations
HVM specializes in social media marketing. We emphasizes the value of research, strategic planning and smart tactics to help meet and exceed client goals.
Expectations must be clearly defined, campaigns constantly monitored and measured. HVM listens to what people are saying, we respond quickly to internal and external crises. We do not react.