Digital Air Strike Receives Two Awards, One of Company's First Employees Named a "Rising Star"
Industry: Automotive
Digital Air Strike is honored by the American Business Awards and one of its first employees is recognized by Cynopsis Media.
Scottsdale, Arizona (PRUnderground) September 16th, 2015
Digital Air Strike, the automotive social media and digital engagement company, received two honors from the American Business Awards at a recent  ceremony in San Francisco. Digital Air Strike's Review Surge 4.0 won bronze in the category of New Product or Service of the Year — Content — Sales & Marketing Intelligence Solution. In a nationwide public vote Review Surge 4.0 also won the People's Choice Award in the same category.
"We are thrilled that Review Surge 4.0 was honored by the American Business Awards judges and by voters nationwide," states Erica Sietsma, Senior Vice President of Product & Strategy at Digital Air Strike, "Our goal is to create innovative new products that benefit our clients and their customers. We hear daily that Review Surge 4.0 is enhancing the customer experience for thousands of auto dealerships across North America."
The American Business Awards are the nation's premier business awards program. More than 3,300 nominations from organizations of all sizes and in every industry were submitted this year for consideration in a wide range of categories. Previous winners include Dealer.com, American Express and Toshiba.
Also announced this month, Digital Air Strike's Director of Client Excellence, Joell Robinson, received Cynopsis Media's Rising Star award. She joins 50 other young professionals whose ingenuity and drive are an inspiration in the workplace. Recent honorees include professionals from major media companies such as A+E Networks, ESPN, and Viacom.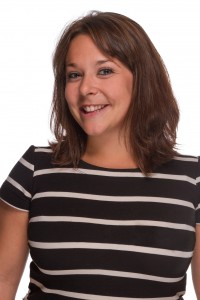 "Joell is indeed a key team member at Digital Air Strike where she leads the company's Delivery teams for our Social Logix and Paid Media solutions," said Thom Brodeur, COO. "She started with the company when we had just 10 employees, today we have more than 150. In that time, Joell has been promoted several times and now leads three teams vital to providing the best service to our thousands of clients every day."
About Digital Air Strike
Digital Air Strike is the automotive social media and digital engagement company. We help our clients solve the problem of consumer engagement in digital and social environments, and help them realize measurable ROI on their digital and social marketing investments.
A pioneer in digital response, social marketing and online reputation management for auto dealers, Digital Air Strike has deployed its industry-specific mobile apps, software and managed service platform to monitor, improve and manage consumer engagement for six of the largest auto OEMs, dozens of the top dealer groups, and thousands of retail dealerships across the United States and Canada.
Digital Air Strike is ranked in the top third of all Inc. Fastest-Growing Private Companies in the country; won the 2015 Red Herring North America Top 100 and the 2015 Red Herring Global Top 100 awards, is one of the Top 10 Most Interesting and Innovative Automotive Companies, and was awarded the #1 Dealers' Choice Award for Reputation Management. More information is available at www.digitalairstrike.com and www.facebook.com/digitalairstrike.