Demand For Psychic Readings Increase As Hard Times Hit The UK
Industry: Online Psychics
Many turned to psychic readings for guidance when the UK hit hard times.
UK (PRUnderground) July 23rd, 2013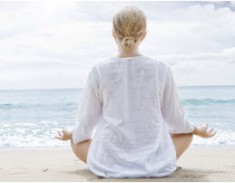 As the UK hit hard times with the recent recession and current economic crisis, depression and suicide rates increased. People who had lost jobs and hit financial hardship needed help and reassurance and it seems many may have turned to psychic readings for support.
Psychic services company, Barefoot Psychics, report a continuing increase in business. Partner, Amy Schofield, explains:
'People want psychic readings for a variety of reasons, from love and relationship queries to career choices. Many people want reassurance, especially if they are worried about their finances or career. It affects the whole of their life and can be overwhelming when hard times hit. Our psychics are all hand-picked for their genuine psychic abilities. Our aim is to give reassurance and positive guidance. A psychic reading can be life-changing and really give you confidence in your choices, especially in times of despair.'
Many people also prefer the ease and anonymity of modern psychic readings. Chatting online to a psychic makes it even easier for those who prefer not to speak directly to a psychic in person or on the phone. Whether it be by phone, online chat, email or text, a psychic reading can give you instant support and optimism for your future.
About Barefoot Psychics
Barefoot Psychics offers professional psychic readings from hand-picked, genuine, gifted psychics by phone, online chat, email or text. Compassionate psychic readings to give you in depth guidance in love, relationships, work and family.