Daylili.com Offers Premium Homegoods, Apparel Selection to Middle Eastern Consumers
Industry: Shopping
All-new platform offers fresh variety of everyday items for savvy UAE shoppers
RAS AL-KHAIMAH, UNITED ARAB EMIRATES (PRUnderground) September 20th, 2015
Daylili.com offers a fresh selection of everyday items that consumers all over the Middle East can enjoy. According to the company's founder and CEO, Chris Neuwirth, the company is "the new one stop shop for the whole family in the Middle East."
Daylili.com offers seamless online shopping for consumers in and around the UAE, KSE, Bahrain, and Qatar regions. Shoppers can find high quality items spanning a wide range of categories, and niche products, including abayas and sarees, are also available through Daylili.com. Through limited time deals, Daylili.com offers online outlets that save shoppers up to 80% on their orders.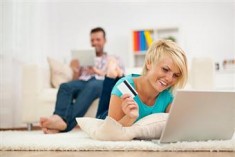 While e-commerce has been slow to start in the UAE, Neuwirth and his company felt that people's desire to gravitate towards bargains would bring them to Daylili.com. Their premonition has proven to be accurate, as shoppers all over the region have been flocking to the website to shop for deals on items in categories such as baby, kids, women, home boutique, men, and electronics.
Daylili.com conveys the unique combination of convenience, great prices, and premium quality. The shopping club delivers limited-time deals to savvy shoppers in the Middle East who are looking for items for the whole family.
The one-stop shop has captivated customers, who are enjoying the company's attention to detail. Just after the company's launch, Neuwirth spent three hours speaking to a shopper. "She bought items for AED 8,000 and was very pleased about the caring service – she did not return one piece," he said about their conversation.
Daylili.com has also made it easy for customers to shop bargain deals by releasing an app that lets people shop on the go. Neuwirth fulfilled the first 50 orders for Daylili.com merchandise in less than 40 minutes, and since then, the company has received a steady stream of orders. In April 2015, the website carried more than 90,000 visitors. Neuwirth attributes much of his company's success to his team's dedication to customer service and the suppliers he forged relationships during his time with retail and e-commerce giant Amazon Europe.
A recently released Daylili.com video shows how consumers can receive up to 80% off on fashions, accessories, toys, watches, home decor, shoes, bags, and more.
Aside from being focused on offering bargains for families who shop, Daylili.com is also focused on giving back. The family-oriented retailer offers $1 per purchase to charity organizations and NGOs that promote child education and healthcare access.
More information about the one-stop shop for family shopping in the Middle East can be found at https://daylili.com.
About Daylili.com
Daylili.com is a family-oriented online retailer offering the best baby, kids, women's, home boutique, men's, and electronics items to consumers in the Middle East.