DawgTree LLC Offers Effective Tree Protection from Urinating Dogs
Industry: Horticulture
All new innovation has become noticed by experts around the country as being a highly effective tree guard that protects against urinating dogs
CHARLES TOWN, WEST VIRGINIA (PRUnderground) August 11th, 2015
One newly released, patent-pending device protects trees from dogs who attempt to urinate on them. Aside from being annoying, urinating dogs can actually cause irreparable damage to trees. The DawgTree Pee Guard is a new horticulture and pet product that effectively stops dogs from urinating on trees, thereby protecting trees from damage.
When a tree is consistently exposed to dog urine, the acid in the urine can cause the bark to break open. Since the bark is the equivalent of the tree's skin, a protective layer that keeps the tree safe from disease while protecting the tree's hydration system, urine can expose trees to disease and cause hydration issues that can eventually kill the tree.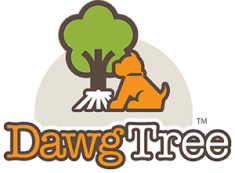 Jonathan Stewart, the creator and owner of DawgTree, invented his product as he sought to find an effective solution from stopping his dogs from urinating on his trees. As a horticulture enthusiast, Stewart quickly recognized the problems with many traditional tree guards. For instance, his dogs could quickly jump over any barricades, and other protective devices either weren't secure enough or posed health issues to his trees.
The DawgTree Pee Guard was designed to securely stay in place and protect trees from dog urine while allowing the trunk of the tree to have exposure to air, rain, and wind. Experts in the horticulture industry are recognizing this innovative product as a revolutionary device. "I've never seen anything like this, it really works!," said Richard Kine, a 37 year veteran with the U.S. Park Service.
The DawgTree Pee Guard is the very first tree protection device that offers a full, 360 degree guard, and it even helps reduce the attraction of wood boring insects. It works by stopping dogs of all sizes from placing their feet and hiking their leg close enough to send urine onto the tree. The simple product is easy to install and use, and its bungee system means that the product can even grow with trees. DawgTree recently released a demo video that fully explains the product.
The company has been recognized by CityDog Magazine, GreenIndustry Pros, Capital Pet Expo, Super Pet Expo, and TCI Magazine.
For homeowners, businesses, and parks who want to protect their trees from dog urine without the use of an ineffective, visually unpleasing barrier product, the DawgTree Pee Guard offers a viable solution. Individual and bulk orders are currently being catered to, and results are guaranteed. Currently, DawgTree Pee Guard is utility patent pending. More information can be found at http://www.dawgtree.com.
About DawgTree LLC
The DawgTree Pee Guard is an all-new protection device that effectively "keeps the pee off the tree". The patent-pending device has been featured by several horticulture and pet industry publications and events for its ease of use and powerful results.