Danbury's First Urgent Care Center appoints Medical Director
Industry: Medical
Dr. Thomas A. Brown of West Hartford, Conn. has been appointed Medical Director of Doctors Express Urgent Care Center, scheduled to open on March 23 at 2 Main Street, Danbury
Danbury, CT (PRUnderground) March 12th, 2013
Dr. Thomas A. Brown of West Hartford, Conn. has been appointed Medical Director of Doctors Express Urgent Care Center, scheduled to open on March 23 at 2 Main Street, Danbury. The center's managing partner, Tom Kelly, made the announcement.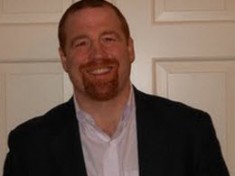 Prior to joining Doctors Express, Brown was affiliated with the Avon Medical Group in Avon, Conn.  Prior to that, he served as Assistant Professor of Medicine at the Yale University School of Medicine in New Haven, Conn. and as a Research Scientist in Cardiology and Gerontology at the Harvard Institute of Medicine, Beth-Israel Hospital and Harvard Medical School, as well as the Dana-Farber Cancer Institute.
Brown is a graduate of Wesleyan University in Middletown Conn and earned a Masters degree in Molecular Biology and Biochemistry from Boston University.  He completed his medical training at the University College Dublin School of Medicine in Dublin, Ireland and the West Virginia University School of Medicine in Morgantown, W.V.  He served his residency in Internal Medicine at the Dartmouth Hitchcock Medical Center, Dartmouth Medical School in Lebanon, N.H.
Brown has been extensively published and is a frequent lecturer at a number of prestigious medical schools including Dartmouth Medical School and the West Virginia University School of Medicine.
"We are pleased to have him serve as Medical Director of Doctors Express urgent care centered," said Kelly, "His experience in family medicine, urgent care and as a hospitalist give him a unique perspective on patient care and a genuine ability to work with community physicians and specialists to ensure strong continuity of care."
In his free time, Brown enjoys playing tennis, racquetball, skiing and playing the piano.
About Doctors Express of Danbury
Founded by an emergency room physician seeking a more efficient, affordable and personable system for urgent care patients, AFC/ Doctors Express walk-in medical centers are sweeping the country as the nation's largest urgent care franchise. AFC/Doctors Express provides state-of-the-art treatment for acute illness, trauma (including minor surgical procedures) and has on-site laboratory and digital x-ray service as well as medication dispensing. Pre-employment physicals, drug screening and treatment of work related injuries are also available to local employers. In 2013, American Family Care acquired Doctors Express, further expanding its reach and available services. By the end of 2013, AFC/DRX will operate more than 140 facilities in 26 states, providing care to more than a million patients. For more information visithttp://www.doctorsexpress.com