Couél Announces Move to 100% Recyclable Packaging
Industry: ECO-Friendly
Couél Pushes The Wine Accessories Industry With a Statement Move to go 100% Recyclable With Their Packaging and Eliminating Any Additional Shipment Packaging.
Palouse, Washington (PRUnderground) December 3rd, 2014
Today wine accessories company Couél announced that from December 10th, 2014, the company would be moving from plastic packaging to environmentally-friendly 100% recyclable paper boxes.
"We now have a package that is 100% recyclable that can be shipped as-is, reducing Amazon's need for further packaging our product," says Mr. Presol, one of the co-founders of Couél. "It feels good when you can keep the integrity of your product, but reduce your waste and packaging footprint!"
Couél sells their 4 in 1 wine opener exclusively on Amazon.
"We noticed there was a lot of unneccesary waste happening. We were unneccisarily using plastic boxes, Which gave to the need of Amazon having to add additional shipping materials to the process." Says Presol.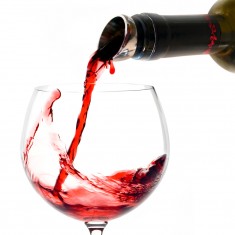 Couél now uses Amazon's Frustration Free Packaging, which eliminates Amazon from needing to box, or stuff the product into an addtional bubble lined envelope. The new 100% recyclable design simply ships as is, greatly reducing the use of non-recyclable materials.
"We want others to follow suit, it just makes sense." he consludes.
About Couél
Couél is a small, family-owned business that celebrates all things wine, from sharing a bottle with friends and family to trying out fun new wine accessories. Located in Washington State, nearby to the home of the famous Walla Walla wine, the company sells wine accessories that are functional, yet fun.