Compounding Pharmacies Market: North America Dominate the Market, Followed by Europe and APAC – 2021
Industry: Biotechnology
Compounding Pharmacies Market
New York - NY (PRUnderground) October 9th, 2015
Compounding can be defined as the mixing of different drugs by a pharmacist in the licensed laboratory. Compound medications are prescribed by a registered physician, nurse or veterinarian and are mixed by licensed pharmacist. Pharmacy compounding is the art and science of preparing personalized medicine as per the need of the patient. Pharmacy compounding products are typically made by the mixing of individual (prescription and/or over-the-counter drugs) ingredients required for a patient. This method allows the pharmacist to personalize a medication according to the patient need. Compounding pharmacy products are widely required by babies and children who need medications in extremely small doses, but such doses are not available in the market. Moreover, people who are allergic for commercial drugs and elderly people who are unable to swallow tablet or capsule require frequently compounding pharmacy medication. Compounding medications are not approved by the Food and Drugs Administration (FDA).  
By segments, compounding pharmacy products for children and geriatrics has been identified as a most promising segment and currently covers a largest market share of the global compounding pharmacies market. 
View Sample Report: http://www.persistencemarketresearch.com/samples/5270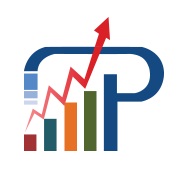 Geriatric population and children are the prime users of compounding pharmacy products. Geriatrics populations are rapidly increasing across the world. Moreover, the number of babies and children are also increasing significantly. For an instance, the United Nations Department of Economic and Social Affairs stated that everyday 215,060 number of birth takes place worldwide. Thus, with rising geriatrics population and children the global market for compounding pharmacies is also expected to increase. The industry is also boosted by growing awareness among people about pharmaceutical options. Compounding pharmacies market will also be fuelled by the shortage of mass manufactured drugs among people. However, side effects associated with the consumption of compound medication is a major factor that would restrict the global demand of compound pharmacies market. Moreover, lack of awareness about compound pharmacy products in some developing economies of Africa would hinder the global market growth. 
North America dominates the global market for compound medication due to increasing demand of compound pharmacy product in this region. Moreover, increasing awareness among people about an option of compound pharmacy product would also drive the market growth in North American region. North America was observed to be the largest compound pharmacies market due to major market players are based in this region.  Europe holds the second position in compound pharmacies market owing to its large geriatric population base. Asian and Latin American regions market growth will be fueled by the presence of untapped opportunities due to extensive increase in the healthcare infrastructure. Similarly, Asia-Pacific is considered as an emerging market due to growing market penetration in this region.  
Request TOC of the Report: http://www.persistencemarketresearch.com/toc/5270
Major market players contributing in the global market share of compound pharmacies market includes Advanced Pharma, Inc., Cantrell Drug Company, Central Admixture Pharmacy Services, Inc., confusion Options Inc., Institutional Pharmacy Solutions, LLC, Lowlite Investments, Inc., OPS International, Inc., Pharmagen Laboratories Inc., PharMedium Services, LLC, Triangle Compounding Pharmacy Inc., Unique Pharmaceuticals, Ltd. and among others.
The global market for compounding pharmacies market can be segmented as
Compounding Pharmacies Market by Application type
·         Compounding medication for women's health
·         Compounding medication for men's health
·         Compounding medication for veterinary
·         Compounding medication for podiatry
·         Compounding medication for dermatology
·         Compounding medication for pain management
·         Compounding medication for sports medicine
·         Compounding medication for children and geriatrics
Request to buy full Report: http://www.persistencemarketresearch.com/market-research/compounding-pharmacies-market.asp
Compounding Pharmacies Market by Geographies
o    North America
·         U.S
·         Canada
o    Europe
·         France, Germany, Italy, Spain, and the UK
·         Eastern Europe
·         CIS
o    APAC
·         China
·         India
·         Japan
·         Australia
·         Others
o    Latin America
·         Argentina
·         Brazil
·         Others
About Persistence Market Research PVT. LTD.
Persistence Market Research (PMR) is an innovative provider of market research reports and consulting services. The three PMR pillars of strength that have helped us win clients for years are: Quality Research, Quick Research, and In-depth Research.
PMR's team of seasoned analysts and consultants are experts in their domain. At PMR, we process complex, exhaustive primary and secondary research data into valuable insight. We understand that each client has a unique problem statement, and address it with our strengths.