Commercial Mortgages Launches State-of-the-Art Mortgage Analysis Software
Industry: Real Estate
Commercial Mortgages, based near London launches new software, unique to the marketplace
London, UK (PRUnderground) August 5th, 2015
Commercial Mortgages offer advice, support and full guidance from applying for a commercial mortgage through to closure. The company is run by a tem of real estate experts, most of whom are ex-bankers from the city, experienced in dealing with some of the UK's largest real estate companies.
The company was founded and is led by Lawson Conroy. Lawson has 20 years experience working in commercial real estate and 15 years working as a lender across UK Banks. He is a member of the Royal Institute of Chartered Surveyors and has a diploma in the Law of Planning and a law degree from Kings College London.
The company recently launched a unique cash flow platform; a type of sophisticated commercial mortgage calculator. A free cut-down version is available on the website and the full sophistated version is made available to all clients.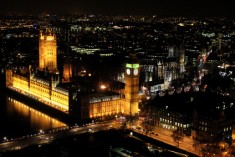 Lawson explained "Our platform is the first of it's kind to be launched. It offers built-in strong cash flow modelling techniques which we believe provides the lenders clarity from the outset of funding transactions and borrowers with a clear picture of their costs and potential profits."
He continued "Each lender has a slightly different criteria which they utilise. By seeking an accurate finanical statement of the borrower's cash flows throughou the term of the loan at regular intervals, landers can determine the credit quality of their loan portfolios. "
Find out more by visiting https://commercialmortgages.org/
About Commercial Mortgages
Commercial Mortgages are a team of ex-bankers and members of The Royal Institute of Chartered Surveyors. Based close to London they serve the UK.