Cloud Management Expert Joins Ostrato
Industry: Computer Software/Services
Cloud Management Platform Continues Growth and Hiring
Sterling, VA (PRUnderground) December 15th, 2014
Ostrato, the developer of cloudSMTM, the easiest to use cloud management platform, today announced that Jennifer Galvin will be joining the senior management team as Director of Cloud Solutions, focusing on cloud and infrastructure management.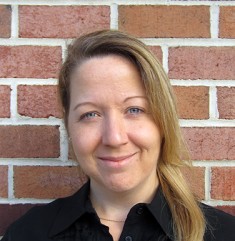 "I am thrilled to have Jennifer join our team of cloud experts", said Jay Chapel, CEO of Ostrato. "She is a trusted advisor to enterprises on the impact of cloud computing and the development of infrastructure as a service, and we are excited to leverage her talents on behalf of Ostrato's cloud management platform clients."
"After many years consulting with many enterprises in a variety of industry verticals, I see a strong need for a simple, easy to use, but powerful cloud management platform," said Jennifer. "Ostrato's cloudSM sets the standard for ease of use, great design and breadth of features. I'm very excited to join this visionary team and help their clients maximize the return from this innovative technology."
Leveraging her deep expertise in datacenter management, Jennifer has led teams of administrators over years of real world successes before joining the visionary startups VMware, Cassatt and Opsware. Her leadership was crucial to the success of many cloud transformations and services, including those for Bank of America, DISA, Verizon Compute-As-A-Service and SHI's Managed Private Cloud. Jennifer Galvin holds a Master of Science Degree in Computer Science from Johns Hopkins University and is local to Washington, DC, where she organizes the Reston Virtualization Group and DC Agile Software Testing meetups.
About Ostrato
Ostrato's cloudSM platform helps companies save time and money managing their complex and fast-growing applications and services in the cloud. cloudSM provides enterprises the visibility and control they need to optimize spend, reduce costs and govern user access across AWS, Azure, VMware, OpenStack and other providers. We do this by providing IT and DevOps with an integrated, self-service platform for provisioning and automating all public, private and hybrid cloud services. In addition, managed service providers (MSPs) can use cloudSM to create new revenue streams, differentiate their offerings and drive down internal costs to meet their customers' growing demand for cloud consumption. Visit www.ostrato.com to learn more.