ClientRunner Software Integrates with Moisture Mapper
Industry: Web Development
ClientRunner's workflow management system for cleaning and restoration contractors is now fully integrated with water mitigation process tracking through Moisture Mapper.
OREM, UTAH (PRUnderground) November 17th, 2015
ClientRunner Software announces a robust software integration with Moisture Mapper, the most comprehensive water mitigation management suite within the industry. The full two-way integration allows users to record and sync job records, notes, documents, pictures, and more between the two software systems, eliminating manual entry for users and streamlining workflow.
"Moisture Mapper is the leading provider of both web-based and mobile app water mitigation tracking and documentation tools that enables contractors to validate their process and communicate professionally with insurers and reviewers," says John North, President of Moisture Mapper. "ClientRunner offers a full workflow management system for cleaning and restoration contractors, and this integration is a natural alignment of interests that ultimately benefits users on both systems."
This integration is available now for existing and future customers, and news of the integration is rapidly spreading within the market.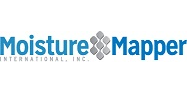 ClientRunner CEO, Scott Severe comments, "ClientRunner and Moisture Mapper have combined to offer our mitigation and restoration contractors more than any other technology package in the industry, while dramatically reducing overall costs. ClientRunner loves to integrate with the best products to make life easier for our valued customers. Moisture Mapper is a market pioneer that continues to lead the way on software automation for water mitigation process tracking and we are excited to be working so closely with them."
About ClientRunner Software, Inc.
ClientRunner is a web based and mobile restoration management software system specifically designed to help field service contractors succeed with workflow management, relationship marketing, and business intelligence reporting that is integrated, powerful, and simple. ClientRunner is a leading international provider of preferred workflow management solutions for Restoration, Mitigation, Cleaning, Roofing and other customers since 2008. For more information, visit www.ClientRunner.com.