ClientRunner Awarded Exclusive Contract as Workflow Management Software Provider for Steamatic, Inc.
Industry: Web Development
Steamatic, Inc. has switched to ClientRunner Software, Inc. as the exclusive restoration management software provider for franchise locations.
OREM, UTAH (PRUnderground) March 2nd, 2015
ClientRunner Software has been awarded an exclusive contract with Steamatic, Inc. as the Workflow Management Software provider to all franchisees under the Steamatic umbrella. The full implementation of ClientRunner is already underway and has been a very smooth transition.
"Our decision to implement ClientRunner has been one of the most effective corporate decisions made in years," says Steve Willis, President of Steamatic, Inc. "Franchisees are excited to finally have a simple, efficient solution and Corporate greatly benefits from a system designed for franchise level workflow management and reporting."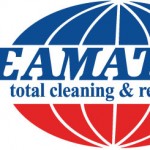 Franchisees instantly receive the robust toolsets provided for job management, relationship marketing and analytic reports. In addition, they gain access to industry-specific integrations with XactAnalysis, Xactimate, Dri-Plan, QuickBooks, and more.
ClientRunner CEO, Scott Severe comments, "Steamatic's long and rich reputation for service, quality and innovation are a great fit with ClientRunner's unique vision of providing world class tools and support at the leading edge of technology. We appreciate this further validation that national providers of property restoration services are embracing the groundbreaking mobile workflow technology that we are able to provide."
About Steamatic
Steamatic offers restoration and cleaning services in franchise territories throughout the United States and worldwide. Steamatic's highly trained and certified technicians work with insurance agents and adjusters as well as residential and commercial clients to offer restoration services, including fire and smoke restoration, water mitigation, mold remediation, and contents recovery. Commercial and residential cleaning services include carpet and area rug cleaning, hard surface cleaning, air duct cleaning, and furniture and drapery cleaning. The company celebrates 46 years of franchising, and has been recognized as a top franchise network. For more information on Steamatic, including franchise opportunities, please contact Courtney Caldwell at 817-332-1575 or ccaldwell@steamatic.com.
About ClientRunner Software, Inc.
ClientRunner is a web based and mobile restoration management software system specifically designed to help field service contractors succeed with workflow management, relationship marketing, and business intelligence reporting that is integrated, powerful, and simple. ClientRunner is a leading international provider of preferred workflow management solutions for Restoration, Mitigation, Cleaning, Roofing and other customers since 2008. For more information, visit www.ClientRunner.com.