Clever Accounting offered to Start-ups for Free
Industry: Computer Software/Services
A Helping Hand to New and Young Businesses
Worldwide (PRUnderground) November 2nd, 2015
Although startup funding is booming, the vast majority of new businesses are still bootstrapped operations. For these companies, managing funds becomes particularly crucial and this is why Clever Accounting, an online accounting software provider, is providing startups with one year free access to its cloud solution.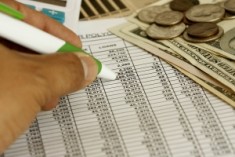 Many startups typically start using spreadsheets to manage their accounts however, they soon find out this is an inefficient method that is highly prone to mistakes. Clever Accounting founder Carmelo Romano stated that "it is unfortunate to see so many new promising businesses falter and vanish simply because they failed to monitor their business financials."
Clever Accounting is offering its software as an affordable and easy to use alternative. In addition, the fact that it is online creates the possibility to work from home, which is an important consideration for many startup founders who do not necessarily operate from a fixed office location.
Since the solution is offered online, it was a priority for Clever Accounting to host on a very secure server and to regularly back-up client data in order to provide increased peace of mind and improved operational efficiency.
Startups interested in taking advantage of the free one year access need to apply at: http://www.cleveraccounting.com/startup
About Clever Solutions Ltd
Clever Accounting is an award-winning service offered by Clever Solutions Ltd, an information technology company set up in 2007 and registered Malta, EU.
Many businesses are not in control of their finances and this is partly because they don't understand accounting. Often times, the accounting software they use does not help their situation because it is too complex. We understand these businesses because we used to be in their shoes.
Nowadays we have taken control of our finances and of our business. By using Clever Accounting we now have a better understanding of what money is coming in and what money is going out, and the business decisions we take are now based on trustworthy information.
We now sleep better at night because our clients' finances are better managed and our own employees are working in a company that is carefully run.