Changes to employment law outlined in Queen's Speech – Ralli Solicitors llp
Industry: Attorneys
Changes to employment law outlined in Queen's Speech
Manchester, United Kingdom (PRUnderground) June 10th, 2015
Last week's Queen's Speech outlined amongst other things the conservative government's plans to "reform trade unions and to protect essential public services against strike." The proposed new laws indicate that all strike ballots will require a minimum turnout of 50 per cent of those eligible to vote as well as a majority of those who cast their vote, doing so in favour of strike action.
As well as changing the requirements necessary for strike action to take place, the government is also introducing additional conditions for strikes affecting public services. If any proposed strike should affect public services such as transport, health, schools or fire services, it will require the backing of 40 per cent of all union members eligible to vote. As part of these reforms the government is also planning to lift the ban on employers using agency workers to cover striking employees. Employment solicitors in Manchester Ralli advise on all aspects of employment law.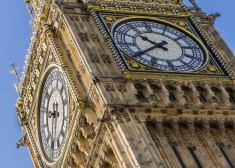 Also on the agenda is the reform of individual employment rights. Earlier this week, a ban came into effect on the use of clauses in zero-hours employment contracts which had been used to compel employees to make themselves available exclusively at the beck and call of the employer.
Other government reforms include:
Companies employing 250 people or more will be obliged to report on the size of their gender pay gap;
Ensuring people working 30 hours a week on the National Minimum Wage pay no income tax;
Increasing free childcare to 30 hours a week for working parents of three and four year olds (in England and Wales) To read more regarding forthcoming changes go to government labour reforms
About Ralli Solicitors llp
Based in the Cities of Manchester and London. Rallis main areas of practice are crime, commercial dispute resolution, corporate and commercial, partnership law, employment, professional negligence, media and intellectual property.