Chad Lieberman Inventor Talks about Cure for Cancer
Industry: Cancer Awareness
Nanotechnology offers a more effective treatment scheme with fewer side effects to patients
New York, New York (PRUnderground) September 6th, 2015
"Today few fields have witnessed/benefited from the technological advancements in the way healthcare has. Today, we have technologies under research that could in the near future eliminate most of the diseases to which we have no cure currently – AIDS, cancer and brain tumors among others."
"Nanotechnology is not only applicable for electronics. It provides a method to address important health concerns that have until now been barriers to the development of cures for the world's biggest killer diseases." Avid technology lover and marketing enthusiast Chad Ian Lieberman gave these loaded statements during his keynote address at a recently held healthcare and technology peer convention in New York City.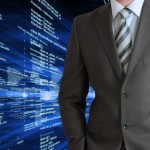 He explained how nanotechnology could apply in medicine, describing that the technology would provide a more targeted approach to deliver medicine to cells compared with chemotherapy for cancer, for instance.
This, he added, means that doctors could safely administer much lower doses of drugs to achieve the same effect, which would be both cost friendlier and reduce the adverse side effects as a result of the therapies.
Nanotechnology is currently a popular research area, especially as regards its application for medical purposes. "Nanotechnology can be used for cheaper, less invasive and faster detection of different cancers, but that's not all. It can also be applied to reduce the need for radiation, chemotherapy and surgery, all of which have very serious side effects for patients."
Mr. Chad Lieberman explained that targeted drug therapies could find use instead. Here, cancer-detecting nanoparticles made of gold would be loaded with anticancer medication. They would then be deployed into the body where they would only target cancer cells and deliver drugs to destroy them without injuring normal body cells.
He added that the particles could also support programming for time-release treatments so that they can release specific dosages over time according to the most optimal dosage for each drug. This means that the complete dose could be deployed at once or fewer times, eliminating the need for schedules without endangering the patient.
"Nanoparticles can also be used as companions with other treatment therapies," he concluded.
About Chad Ian Lieberman & 6W:
6W & Chad Lieberman was started over 13 years ago, and it boasts a cumulative experience in easy and cost effective search engine marketing services, including search engine optimization, affiliate marketing, online reputation management, linking and PPC management to help businesses of all kinds remain competitive and increase their visibility on the major portals and search engines. They provide the comprehensive search engine marketing solution, from strategic consultation to in-depth reporting systems in the US, Canada, France, UK and many other countries. Learn more at http://www.6wim.com
About 6W IM LLC
Chad Ian Lieber is an International SEO Consultant in the trust sense of the word. Lieber has 11 years of experience carrying out SEO for American, European, and Latin-American companies. In addition to his consultant agency, he is a co-founder of VentureIM.