"Chad Lieber" Technology Lover Talks on Nanotech Computing
Industry: Nanotechnology
Chad Ian Lieber says Nanotechnology finally makes it possible to progress the processing power of devices while simultaneously reducing their sizes
New York City, NY (PRUnderground) October 2nd, 2015
"This is the age of the Internet of Things, and we're looking at how to make everything become smaller while doing more. It's only a matter of time before nanotechnology makes our wildest dreams in this area possible."
Technology expert, businessman and SEO maven Mr. Chad Lieber made these remarks during an informal technology convention he hosted at his business premises in New York City. The main topic of discussion was future technologies, and he led a discussion on Nanotechnology in computing.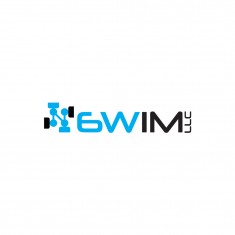 "In New York, there are two different research teams that have successfully created extremely small electronics. For one team, the transistors have been made to allow for use of processors exponentially smaller than the silicon chips in use today," Chad Lieber began.
He further explained that the second team had produced a 'film material', which is able to store information stored in 250 DVDs in the space of a quarter (the coin). "Nanotechnology is being extensively applied to computers, mobile phones, among other high-tech devices," Chad Ian Lieber said.
He described a world where the Nano bit would be the main operational unit, similar to what the silicon chip is today. He explained that Nano bits would not change the basic operational scheme for electronic devices; they will only make these devices perform faster, come cheaper and give more memory per unit of space.
Chad Lieber traced back the entry of nanotechnology to the discovery of giant magneto resistance (GMR), which won 2008's Nobel Prize in Physics. "Basically, GMR is the result of combining really thin layers of multiple metals – a powerful magnetic effect."
This discovery, Chad Lieber continued, gave way to the development of the ability to read data on high density hard drives and was the technology that made the 100 GB hard drive possible. "The way computer chips are made today is about to change – we're looking for ways to make chips that have more and more processor power, and yet occupying smaller spaces.
"With the current technology, problems arise when too many transistors are packed onto a smaller space, and nanotechnology makes it possible to shrink the chip size while simultaneously increasing the processing speeds and abilities," he explained.
In conclusion, he stated that the technology would give much more powerful computers and other technologies in devices so small they could be implanted anywhere, including on clothes.
About Chad Lieber – New York – 6W
Chad Ian Lieber is one of the best Internet Marketers in the United States at 6W.  Presently, Chad Ian oversees all business development, project management and customer service, including running the day-to-day operations of 6W New York City.
Chad has been experimenting, researching and implementing digital marketing strategies since 1999.  He received his Bachelor's degree from The University of Arizona and immediately began his professional digital marketing career.
After successfully developing a strategy division with a startup hosting and graphic design company, Chad Lieber began pursuing the concept for the 6W Firm.  His unique vision takes aspects of digital marketing, social, search and reputation, and integrates each equally into strategic monthly milestones.
Lieber has a passion for teaching and presenting his expert knowledge of the digital marketing industry with other professionals and has presented for numerous corporate organizations, associations and workforces across United States of America.
Chad Ian Lieber currently resides in New York City, and enjoys playing golf, chess, swimming, fishing, networking and reading. His passion for entrepreneurship has led to a number of promising side projects and partnerships. Learn more at http://www.6wim.com
About 6W IM LLC
Chad Ian Lieber is an International SEO Consultant in the trust sense of the word. Lieber has 11 years of experience carrying out SEO for American, European, and Latin-American companies. In addition to his consultant agency, he is a co-founder of VentureIM.