Celebrity & Entertainment Obsession: Are You Addicted?
Industry: Book Promotion
CELEBRITY & ENTERTAINMENT OBSESSION explains how our society's obsession over celebrity entertainers has become a powerful addiction with adverse consequences.
USA, Canada (PRUnderground) September 28th, 2015
"Michael Levy addresses an extremely important topic that affects everyone and especially our children. While the desire for fame is not a new phenomenon, in the 21st century, the celebrity culture is inescapable. Read this book if you want to understand why these people fascinate us, even when they accomplish very little." —Yalda T. Uhls, PhD, Author of Media Moms and Digital Dads; Researcher with UCLA; Director of Creative Partnerships at Common Sense Media
"Highly recommended book for those interested in understand the effects of celebrities on human behavior. Celebrities may feed narcissistic tendencies that have been increasing over the past few decades." —Brad J. Bushman, professor of Communication and Psychology, The Ohio State University, USA; Professor of Communication Science, VU University Amsterdam, The Netherlands
"Our celebrity captivation seems out of proportion," says Boston author Michael S. Levy, PhD, addiction expert and author of CELEBRITY & ENTERTAINMENT OBSESSION: Understanding Our Addiction (Rowman & Littlefield; August 2015; Hardcover). Dr. Levy, the Director of Substance Use Services and Clinic Coordinator at the North Shore Medical Center in Salem, MA who lectures at Harvard Medical School, wrote CELEBRITY & ENTERTAINMENT OBSESSION to shed light on why we as a society are obsessed with people who work in the entertainment field—movies and television in particular—but singers, musicians sports figures and people on reality TV as well.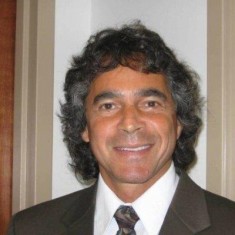 Dr. Levy, whose previous book, Take Control of Your Drinking…and You May Not Need to Quit, resonated with many people, finds it remarkable that people who work in the entertainment field get more recognition and adoration than a competent brain surgeon who saves people's lives, or a pathologist who has made inroads in cancer treatment.
This wasn't always the case. Sixty years ago, a Gallup Poll study showed that people who were most admired included Einstein, Winston Churchill, Eisenhower and Douglas MacArthur. Not one entertainer, sports star or media personality made the list. Fast-forward to 2000 – 2009 and we have stars like Bono, Tiger Woods, and Denzel Washington making the list.
In CELEBRITY & ENTERTAINMENT OBSESSION, Dr. Levy explores society's obsession with beauty, how our vulnerability to addiction, our need for idols and our voyeuristic predispositions all contribute to our celebrity obsession as well as:
How the mass media controls our thinking, the nature of our social intercourse and interactions with each other and our preoccupation with celebrities
How the media exploits our voyeurism and how our voyeurism serves as a form of distraction and amusement
Why being entertained has become our primary preoccupation
Why celebrities' real-life, off-screen stories get more publicity than anything they have done in their careers
Dr. Levy laments that television news programs focus as much, if not more, on the lives of high-profile celebrities than about other more important issues of the day. He believes that our obsession with entertainers is something to be concerned about since we will have missed opportunities to learn from others who could provide us with valuable ideas and standards for our young people. While the entertainment machine has given us a quick fix to feel good, Dr. Levy asks: "is our obsession with celebrities the best use our time? What will be important to reflect on at the end of our lives: Will it be what we knew about some celebrity or might it be something else?"
ABOUT THE AUTHOR
Michael S. Levy, PhD, is a clinical psychologist and is currently the Director of Substance Use Services and Clinic Coordinator of the adult outpatient clinic at the North Shore Medical Center in Salem, MA. He maintains a private practice in psychotherapy in Andover, Massachusetts, and he is a lecturer in Psychiatry with the Division on Addiction at Harvard Medical School. He is the author of a previous book, TAKE CONTROL OF YOUR DRINKING…And You May Not Need to Quit. For more information, please visit www.drmichaellevy.org
Rowman & Littlefield
Pub Date: August 16, 2015; 220 pages
ISBN 978-1-4422-4312-5  $40.00 Cloth
ISBN 978-1-4422-4313-2  $39.99 eBook
About Michael Levy, PhD
Michael S. Levy, PhD, is a clinical psychologist and is currently the Director of Substance Use Services and Clinic Coordinator of the adult outpatient clinic at the North Shore Medical Center in Salem, MA. He maintains a private practice in psychotherapy in Andover, Massachusetts, and he is a lecturer in Psychiatry with the Division on Addiction at Harvard Medical School. He is the author of a previous book, TAKE CONTROL OF YOUR DRINKING…And You May Not Need to Quit. For more information, please visit www.drmichaellevy.org