Cafaro Greenleaf leading ladies recognized as NAPA Top Women Advisors of 2015
Industry: Finance
Retirement consultants Jamie Greenleaf and Andrea Vassiliadis in a league of their own
ARLINGTON, VA (PRUnderground) November 5th, 2015
The National Association for Plan Advisors (NAPA) released its inaugural list of the country's Top Women Advisors. Jamie Greenleaf and Andrea Vassiliadis, advisors of independent consultancy Cafaro Greenleaf (CG), were recognized for their significant contributions to the field of retirement plan consulting.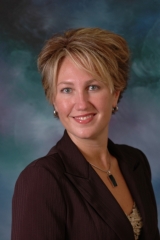 NAPA made more specific distinctions to the identified Top Women Advisors. Ms. Greenleaf, Senior Consultant of CG's home office in Red Bank, NJ, was distinguished as a top producing All-Star. Ms. Vassiliadis, Senior Consultant and Partner leading the Marlborough, MA office, was identified as an outstanding team MVP.
"In my 24 years in this business, I have witnessed massive change and transition in just about every aspect of the industry," said Ms. Vassiliadis about working in retirement plans.
"It gives me great pleasure to be able to quarterback every one of these moving parts for my clients, creating a vibrant healthy plan that will make a real difference as their employees plan towards a well supported life throughout their retirement years," she commented.
NAPA began by asking its Firm Partners to nominate candidates for the recognition. Once voting began, NAPA allowed for other nominations as well, receiving nearly 450 nominations and roughly 12,500 votes from individuals across the spectrum of the retirement industry.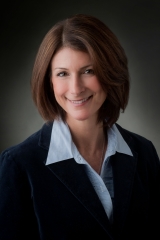 Nominees were asked to respond to a series of questions, both quantitative and qualitative, about their experience and practice. Anonymized questionnaires were then reviewed by a panel of judges who selected the honorees in four separate categories: All-Stars, Captains, MVPs and Rising Stars.
"We are so proud of our advisors," said Wayne Greenleaf, Managing Principal of CG. "Jamie and Andrea are leaders who both embody the best of what [CG] stands for—dedication, innovation and passion."
"I'm very honored to be recognized by my peers," commented Ms. Greenleaf. "The retirement industry is constantly progressing. NAPA's recognition represents positive change, not only for women advisors, but more importantly, for the positive outcomes we're achieving for our clients every day."
About NAPA
The National Association of Plan Advisors, an affiliate organization of the American Retirement Association, was created by and for retirement plan advisors. Membership is also open to other retirement industry professionals who support the interests of plan advisors.
While the financial services industry is well represented in Washington by a number of trade associations that weigh in on issues affecting advisors, NAPA is the only advocacy group exclusively focused on the issues that matter to retirement plan advisors.
For more information about NAPA, please visit www.napa-net.org
About Cafaro Greenleaf
Cafaro Greenleaf, founded in 1981, is comprised of professional retirement plan advisors and consultants to corporate, public, and institutional clients. Serving organizations along the East Coast and nationally, Cafaro Greenleaf provides extensive consulting services in the areas of retirement plans, co-fiduciary services, investment advising, and executive benefits.
Cafaro Greenleaf is a growing advisor partnership with offices in NJ, MA, MD, SC, FL and TX.
For more information about Cafaro Greenleaf, please visit www.cafarogreenleaf.com