Business Relationship Management Institute Announces BRMConnect 2016 To Take Place In Four Countries
Industry: Non Profit
Business Relationship Management Institute (BRMI) releases locations and registration link for BRMConnect 2016
New York, New York (PRUnderground) September 29th, 2015
Today, BRMI is proud to publicly announce the BRMConnect locations and timeframes for 2016! BRMConnect is the world's one and only networking and professional development events series for Business Relationship Managers. Last year, they had such a fantastic time at the world's very first BRMConnect conference in Portland, OR that they sold out, and they are ready to do it again, except this time it will be even bigger and better!
In 2016, BRMI will have not one, but four BRMConnect conferences across the world! The locations and timeframes are as follows:
·      Charlotte, North Carolina, USA – April 2016
·      Sydney, Australia – June 2016
·      Alberta, Canada – September 2016
·      Amsterdam, Netherlands – October 2016
For more information and to follow along as this develops, click HERE.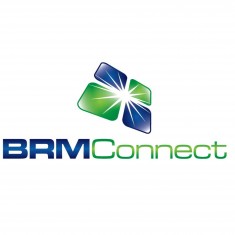 Registration is currently open to members only, at a special discounted rate! Registration will be open for non-members on October 13, 2015. Since BRMConnect 2015 was a sold out event, consider joining BRMI as a Professional Member to claim your seat today! Members receive an early-bird discount option and teams of seven or more will receive an additional 10% off!
Still not convinced? In case you missed our sold out BRMConnect conference last year in Portland, Oregon, click here and here to view all the fun they had. Through the strongest network of global BRMs, BRMI constantly hears about the positive results they have made in their organizations attending!
The agenda is still being finalized, if you or someone you know, may be interested in being a topic facilitator at BRMConnect 2016, please fill out the form here to submit a proposal.
Secure your seat by registering NOW! Not a member yet? No problem! Become a Professional Member of BRMI today in just a few simple steps, and get ready to enjoy the many benefits of membership! The BRMI team looks forward to seeing you at BRMConnect 2016!
Contact Information:
BRMI
Aaron Barnes
+1 888.848.3012
info(at)brm(dot)institute
About Business Relationship Management Institute
BRMI is the world's first and only membership, professional development, and certification organization dedicated to serving the global BRM community. BRMI provides world-class professional membership and development programs to advance the art and discipline of BRM and help maximize Business Relationship Management capability in organizations. Business Relationship Management Institute was incorporated as a nonprofit corporation in February 2013. For more information, please visit http://brminstitute.org.