Boston Window Tinting Company Ranked in Top 3 Automotive Film Dealerships in America – Window Film Magazine
Industry: Automotive
A Boston company, Tint King, has ranked among the top 3 automotive tinting dealerships in the country.
Billerica, MA (PRUnderground) October 27th, 2015
Numerous auto tinting companies have opened around the country, but very few of them have managed to rank among the top 3 automotive tinting dealerships in the country. However, Tint King was recently featured in the Window Film magazine for ranking in 3rd place.
The Window Film magazine regularly features companies who have gone above and beyond the regular call of duty in various areas of the tinting industry. Each issue is packed with information pertaining to the latest releases of new auto tinting, residential and business tinting products as well.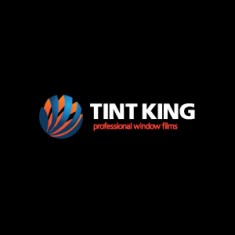 Tint King performs an extensive range of tinting services on vehicles as well as residential and commercial buildings in Boston, and has been doing so for more than 20 years. The company is also able to apply top quality paint protection products to vehicle finishes, ensuring that they retain their shine for many years to come.
Employees at Tint King make use of computerized cutting systems, ensuring that every piece of tinting film is fitted to perfection, regardless of whether it is going to be used on a vehicle or building. Even larger tinting jobs are no match for the equipment at Tint King, as it is even able to custom cut large rectangles. This helps reduce the chances of contamination, ensuring the smoothest and most durable finish possible.
Further information about the auto tinting and other tinting products that are supplied and installed by Tint King can be seen here: http://www.tint-king.com/.
The magazine featuring Tint King can be seen here: http://digitaleditions.sheridan.com/publication/?i=272617.
About Tint King
Trust Tint King to deliver an outstanding window tint service made exactly for your needs. With over 20,000 window templates for cars and using two different computer-cut systems, the end result is a custom-fit window film that can only be achieved by tinting professionals like us. Our technology extends beyond tint jobs and also includes a customized Paint Protection service for cars and other vehicles.
Tint King authorized dealer has an outstanding reputation for the quality of its installations. Constantly updating their equipment, mastering new techniques, and using the finest films on the market, the professionals at Tint King provide unmatched quality in the window film installation industry. Boston Commercial Window Tint, Residential Home Tinting Service, Window Film