Boston Automotive Window Tint Company, Tint King, Specializes in Luxury Vehicles
Industry: Automotive
Boston window tinting company, Tint King, specializes in window tinting of luxury vehicles.
Billerica, MA (PRUnderground) July 17th, 2015
While many window tinting companies will install their products on almost any vehicle, very few of them are able to perform a proper job. However, Tint King, a Boston-based window tint company not only performs a good job each time; the company specializes in the installation of window tint on luxury vehicles as well.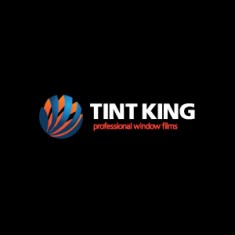 Tint King provides clients with more value and selection than competitor tinting companies. The company's unique auto glass tinting technology enable it to provide precision tint products that are completely customized to suit each vehicle. In fact, the system is able to provide more than 10,000 customized cutting patterns for various vehicle windows.
The company has also acquired the status of being able to provide the much-coveted Llumar Formula One range of tint products, which are specially designed and manufactured to be installed on luxury vehicle brands such as Audi, Mercedes-Benz and BMW. This range of films is relatively scratch resistant and it provides excellent protection against harmful UV rays.
Products used by Tint King come with a lifetime warranty against bubbling, cracking, peeling or any form of discoloration, making them one of the most durable options around. Vehicle owners can rest assured that once these tint products have been installed, they will be able to enjoy using them for many years to come.
Luxury vehicle owners and property owners who would like to find out more about the range of window tinting products and services available at this Boston window tinting company can do so here: http://www.tint-king.com.
About Tint King
Trust Tint King to deliver an outstanding window tint service made exactly for your needs. With over 20,000 window templates for cars and using two different computer-cut systems, the end result is a custom-fit window film that can only be achieved by tinting professionals like us. Our technology extends beyond tint jobs and also includes a customized Paint Protection service for cars and other vehicles.
Tint King authorized dealer has an outstanding reputation for the quality of its installations. Constantly updating their equipment, mastering new techniques, and using the finest films on the market, the professionals at Tint King provide unmatched quality in the window film installation industry. Boston Commercial Window Tint, Residential Home Tinting Service, Window Film