Bisnar | Chase Personal Injury Attorneys Responds To Major Auto Recalls By Toyota and Ford
Industry: Legal Services
Toyota Motor Corporation is leading a global recall of nearly 7.5 million vehicles with faulty power window switches.
Newport Beach, CA (PRUnderground) November 1st, 2012
As a leading California auto defect lawyer, Bisnar | Chase knows firsthand the damage which can result from manufacturer defects in vehicles. This is an issue which continues to be in the news, including Toyota Motor Corp's massive global recall of nearly 7.5 million vehicles due to potential fire hazards stemming from faulty power window switches, and the Ford Fiesta airbag recall which affects another 250,000 vehicles.
According to the Wall Street Journal, the Toyota recall is the largest ever recall for a single auto part in history. It affects cars made between July 2005 and May 2010, and includes models such as the Camry, Corolla, Yaris, Tundra and RAV4, along with their Scion lineup of vehicles.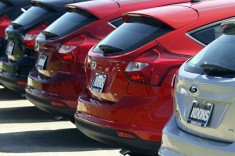 As of this time, there are no known accidents or injuries as a result of the defect. Therefore, it's a credit to Toyota that they are taking preventative action instead of waiting for the worst. It's also a sign though of how serious the problem could have potentially become if they were willing to make the recall without known injuries.
The Ford Motor Company recalled over a quarter million Fiesta vehicles from model years 2011 to 2013 in order to repair passenger side curtain air bags which would not deploy in certain types of crashes depending on the circumstances.
Josh Bisnar, founder of Bisnar | Chase, recognizes that each of these moves is in compliance with law and is a measure to protect themselves against costly claims. "The law requires product manufacturers to promptly identify unsafe products and remove them from the market before they cause injury or harm to consumers," he said.
It is up to the victim to take charge of the situation and protect themselves and their rights. Swift action must be taken not only in pursuing repairs or replacements before an accident strikes, but also in seeking medical attention and legal advice in the case that an accident does take place.
There may not be any known accidents and injuries, but that does not mean that there haven't been any, only that they have as of this time not been linked to the problem. There may also be vehicle owners who have filed complaints about defective parts before this recall, and did not have a timely solution to their problem.
An experienced personal injury attorney in California will be able to guide their clients through this process and ensure that no mistakes are made, and that their best interests are always put first.
The California auto product defect attorneys of Bisnar | Chase represent victims of auto accidents, defective products, dangerous roadways, and many other personal injuries. Bisnar | Chase has been featured on a number of popular media outlets including Newsweek, Fox, NBC, and ABC and is known for its passionate pursuit of results for their clients. They aggressively protect the best interests of their clients and have a winning track record of producing results stretching back to 1978, for all types of auto accident, defect and personal injury claims.
For more information, please call 800-561-4887 or visit http://www.bestattorney.com for a free consultation with leading California personal injury attorneys.
About Bisnar | Chase Personal Injury
John Bisnar and Brian Chase are California personal injury lawyers who represent people who have been very seriously injured or lost a family member due to a personal injury accident, defective product or negligence.