Baby Boutique Near Los Angeles Celebrates 10 Years of Renting Breast Pumps
Industry: Baby Products
A Mothers Haven in Encino/San Fernando Valley celebrates their 10 Year Anniversary of supporting local breastfeeding moms through breast pump rentals, nursing bras & more
Los Angeles, CA (PRUnderground) October 23rd, 2012
Where do expectant and new moms in San Fernando Valley just north of Los Angeles go to get the help and support they need with breastfeeding their new baby? To A Mother's Haven in Encino, of course! This maternity and baby boutique & educational center has been serving parents for over 10 years now through its fabulous product selection, including full size ranges of nursing bras, as well as its informative prenatal & postnatal classes and workshops plus Medela Symphony hospital-grade breast pump rentals.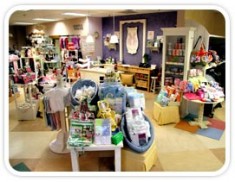 Owner Teresa Gonczy notes, "Often new moms want to be able to let dad do some of the feedings, or they have to go back to work, but they'd like to keep breastfeeding as much as they can. The Medela breast pumps are wonderful for allowing mom to continue giving baby breastmilk, but not have to be with baby all the time."
A Mother's Haven both sells the personal grade Medela Pump In Style pumps and also rents out the hospital grade Symphony pump. They also carry in stock all of the pump parts, including tubing, breast shields, freezer bags, and more, so breastfeeding moms can get everything they need in one stop.
For pregnant moms, A Mother's Haven offers a prenatal Breastfeeding 101 workshop, which goes over proper positioning and latch, ways to help prevent common lactation issues, and how to pump. For new moms, there's a weekly Breastfeeding Support Group where the mom and baby can meet with a lactation consultant and other breastfeeding moms to get her questions answered about latch, breastmilk supply, pumping, weaning, and more!
So for new parents wondering where to rent a breast pump or where to go for breastfeeding support, A Mother's Haven Boutique & Educational Center really is a haven – a place for information, support, and community all in one.
About A Mother's Haven Boutique & Educational Center
A Mothers Haven is a maternity and baby boutique & educational center located in San Fernando Valley, just north of Los Angeles. The staff and instructors at A Mothers Haven truly care about mommies and babies, and they provide information, support, and community for expectant and new parents through prenatal classes (birthing, breastfeeding, caring for your newborn, infant CPR, prenatal yoga, etc), mommy & me groups, baby music classes, sign language for babies, and more! They also offer a breastfeeding support group as well as rent out hospital-grade breast pumps. In their baby boutique, they carry all of the mommy and baby products you need – Medela pumps and parts, Bravado nursing bras, Ergo and Beco baby carriers, Petunia Pickle Bottom diaper bags, Aden + Anais swaddling blankets, Sophie the Giraffe teething toys, Belly Bandit post-pregnancy bands, and other supplies! A Mothers Haven is proud to celebrate their 10 year anniversary in 2012.