Award Winning Creative Agency, 36creative, Launches New Website www.fusionww.com
Industry: Design Agency
36creative, a Boston creative agency, has launched a new website for Fusion World Wide.
Boston, MA (PRUnderground) June 1st, 2015
Companies and individuals who are looking for top notch web design, copywriting and branding services will know how difficult it usually is to find a company that is not only reliable, but that is also able to provide its clients with the best quality service and end product possible. However, 36creative is a Boston creative agency that knows how to deliver all of this and more – the proof is in the website that their team created for Fusion World Wide recently.
The design team at 36creative knows how important it is to create websites for companies that are not just attractive and appealing to the eye – after all, a good looking website on its own will not be able to successfully convert site visitors to paying customers. As a result, the team ensures that every single website they create is carefully designed and constructed so as to result in as many conversions as possible.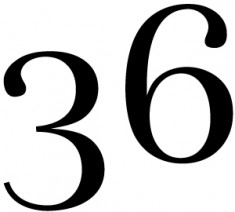 In addition to website design services, 36creative is able to perform complete rebrands to absolute perfection as well. Other specialty services offered by 36creative include, but are not limited to tagline development, ecommerce, video storyboarding, content management and photography.
Responsive design is another aspect that the developers at 36creative take extremely seriously, especially after the recent updates that were implemented by Google in this regard. As a result, any company that would like to ensure that its website is able to cater to the continually growing mobile market should seriously consider approaching the website development team at 36creative.
Anyone who would like to find out more about the services that can be provided by this award winning creative design agency can do so here: http://www.36creative.com.
About 36creative
A New Hampshire based creative agency offering creating branding solutions for small to mid-sized businesses. We offer mobile app development, website design, graphic services and search engine marketing.