Ava Limousine Offers Philadelphia Business Professionals Luxury Corporate Travel
Industry: Automotive
Ava Limousine offers Philadelphia-based businesspeople the option of luxury corporate travel.
Bensalem, PA (PRUnderground) July 28th, 2015
In most cases, limousine services only cater for fancy events such as weddings and graduations. However, Ava Limousine not only provides these services; the company offers the option of a corporate car service for professional businesspeople as well.
Unlike many other companies, Ava Limousine provides qualified and experienced chauffeurs with their fleet of luxury vehicles, ensuring that reliable and professional service is provided for everyone who engages in corporate travel with the company. This ensures that all of the clients' needs are met while traveling with this limo company.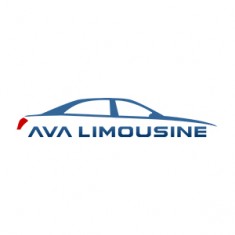 To ensure that passengers travel in complete style and safety at all times, Ava Limousine has ensured that only the best quality full size European vehicles are used. Vehicles in the company's fleet include Bentley Flying Spurs, Rolls Royce Phantoms, Range Rovers, BMW 750 LXI's and Mercedes Benz S550's.
The company provides its luxury corporate travel and limousine service 24 hours a day on 365 days of the year, ensuring that every single client is able to arrive at his or her destination on time, every time.
Business professionals who would like to find out more about how they can benefit from using this luxury car service in Philadelphia can do so here: http://avalimousine.com/corporate/.
About Ava Limousine
Ava Limousine is dedicated to providing European luxury limousine services in the Greater Philadelphia area at reasonable rates. You will find that our rates are the same as traditional limousine services that use American luxury vehicles such as Lincoln Town Cars or Cadillac Escalades but with us, you'll get to be chauffeured in a BMW, Bentley, Rolls Royce, Range Rover, or Mercedes. Contact us today!