As Drought Grips Phoenix, Turfinet Advises Homeowners to Turn to Artificial Turf
Industry: Home & Residential
As Arizona is currently experiencing the longest drought ever recorded, artificial turf Turfinet encourages homeowners to switch from natural grass to artificial grass.
Phoenix, AZ (PRUnderground) February 14th, 2013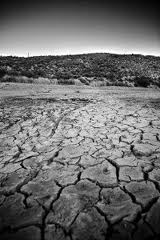 As drought in Arizona wears on and continues to affect almost 40% of the country's territory, the U.S. National Drought Center has classified most of the Arizona counties as drought affected areas. The lack of water has a tremendous impact on farmers, crops and livestock.
"The need of instating mandatory water-conservation methods has never been bigger", says spokesperson for Turfinet, leading Arizona-based artificial turf and putting greens provider. "As almost two-thirds of the country is experiencing severe drought conditions, we encourage homeowners to replace their water and resource consuming lawns with cost-effective artificial turf".
According to Turfinet's Facebook, artificial grass is much more aesthetic than it used to be, more environmentally-friendly than parmac and other paving solutions that aren't permeable, as it goes back into the ground rather than adding to the surface flooding issue. Turfinet representative went on saying that most residential lawns are not beneficial to the environment or the wildlife, as they don't really provide any resources. Rather, they are detrimental to the environment due to the constant use of water, weed killers and fertilizers.
Artificial grass is, for most homeowners affected by the drought in Arizona, a reliable solution and a great alternative to natural lawns, as it needs no water input. According to Turfinet's Twitter, the company offers a wide variety of turf products, including pet turf, residential turf, sports turf, putting greens, commercial turf and artificial grass installation. Their extensive experience in the field, as well as attractive prices and excellent customer care have established Turfinet as a one-stop destination for all consumers' turf needs.
"I took the stress out of worrying about maintaining my natural grass by switching to artificial grass from Turfinet. My family is now saving a lot more money than expected, and our grass stays green year-round!" – Turfinet Customer.
For more information on the benefits of switching to artificial grass, please visit Turfinet's website.
About Turfinet
Artificial grass is Turfinet\'s specialty and they are excited to share their product with you. Turfinet is a leading Premium Synthetic Turf and Putting Green installation company. Specializing in providing the best artificial products on the market while providing specialty installation services.